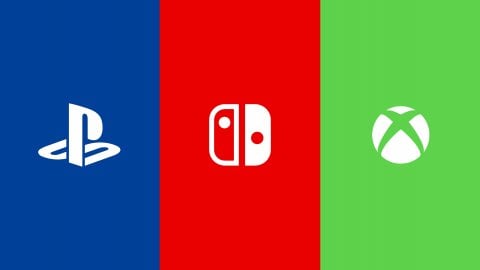 PlayStation
Daniel Ahmad
, a well-known analyst at Niko Partners, used his Twitter profile to indicate the five largest companies in the gaming world based on 2020 revenue. Thanks to the data we can see that
Sony PlayStation
has been able to beat both Nintendo
and Microsoft
Xbox (and not by a little), but it is not the number one company of the year.
The first position goes to Tencent . The Chinese giant is mainly active in the mobile sector but, as Daniel Ahmad explains, the revenues are also calculated by counting the earnings of the games of the social networks owned by the company. In the case of Sony PlayStation, Nintendo and Microsoft, revenue from gaming hardware is also included. Finally, before seeing the ranking, we specify that the figures are indicated in dollars, but clearly it is a conversion from Yen (for Japanese companies) or Yuan (for Chinese companies): the conversion was made starting from
the exchange
rates provided by each company.
So let's see the ranking of the five companies that generated the most revenue during 2020 in the
gaming sector
:
Tencent - $ 29.30 billion Sony - $ 22.67 billi
on Nintendo
- $ 15.79 billi
on Microsoft
- $ 13.83 billion NetEase - $ 8.37 billion
As we can see Sony PlayStation generated more revenue than Nintendo (+ 43.57%) and Microsoft Xbox (+ 63.92%). Finally, we have NetEase in fifth position, another Chinese company known worldwide for projects like
Diablo Immortal
and Project: Ragnarok.
Source Have you noticed any errors?
---
PS5 UK restock CONFIRMED: Customers should mark this date in the diary
It looks like PlayStation 5 customers will have to wait a little longer for the next major PS5 UK restock.
After virtually no major stock drops in April, the exact date of the next big PS5 restock has been revealed for May 2021.
Indeed, according to one PS5 UK stock checker site, PlayStation 5 consoles will go on sale during the second week of May.
'Major PS5 Stock should arrive second week of May if everything goes to plan,' reads a PS5 UK Stock - Instant Updates tweet.
If the tweet is accurate, then the stock will drop on the week beginning May 10.
It's rare for retailers to put PS5 consoles up for sale on Monday, so the first big stock drop is likely to take place on the morning of May 11.
Additional drops will almost certainly take place on the days that follow, so get your wallets ready for May 12 and May 13.
While it's a long wait for the stock to become available in stores, the good news is that the stock drops should be rather large.
This is because the delayed April stock should be available at the same time as the May drop.
As a reminder, international PlayStation 5 shipments were delayed due to transport issues.
'All UK PS5 stock delayed due to transport issues,' reads a previous tweet.
'Stock release was planned every week. Good news is Sony shipped out May's stock, we'll get April and May's PS5 restock altogether so huge windows per drop!'
Of course, there's always a chance PlayStation 5 consoles could arrive sooner, so it's worth bookmarking all of the usual stock checking sites.
This includes Digital Foundry Deals, Stock Informer, PS5 UK Stock - Instant Updates, and Express Gaming.
If you do manage to get hold of a PS5 then you're in for a treat, because the next few weeks are packed with new game releases.
This includes action platformer Ratchet and Clank: A Rift Apart, which is one of the more visually impressive games coming to PS5.
Launching on June 11, the Ratchet and Clank sequel sees the pairing battle across multiple dimensions.
'The intergalactic adventurers are back with a bang. Help them stop a robotic emperor intent on conquering cross-dimensional worlds, with their own universe next in the firing line.'
It features near-instant loading times, which means switching between dimensions should be seamless.
The title also takes advantage of the DualSense controller, featuring haptic feedback that reacts to the environment.