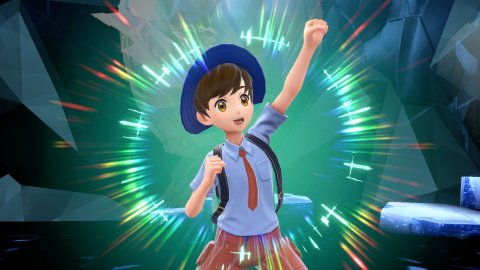 Pokémon Scarlet and Violet
Pokémon
Scarlet and Violet
are receiving considerable criticism from users and the specialized press for the somewhat problematic performances that characterize the games, as well as various other technical problems that have emerged, but it seems that all this has not touched
Nintendo
at all, which seems to limit itself to report that they have not received any performance complaints, so
there is no
patch planned to fix them.
This is what
seems to have
emerged from the official Nintendo support, which some users have turned to for help explanations of the unsatisfactory performance of Pokémon Scarlet and Violet.
Customer support allegedly reported that they have received no reports of technical issues with games on the Nintendo Switch, and that there are no updates or patches planned to fix the issue.
Obviously, this is the typical defensive line often adopted by companies towards problems that may be present but not in a uniform and overt manner, or that in any case fall within the margin of tolerance envisaged for not considering the product properly "defective".
We don't know exactly what Nintendo's position is since, at the moment, there are no official statements, but these answers have been collected from some users who have directly experienced customer support and reported the incident, such as reported by Dot
Esports
.
In fact, problems like that have little to do with customer support proper, which kicks in with any refund or replacement process. itution in the event that a product just doesn't work,
but it is
curious to note the response from the call center.
It should also be noted that, given this position, Nintendo would not even intend to release a patch that could correct performance and some of the most common problems, although we suspect that, in this case, customer support will not is simply aware of the possible arrival of an update. Meanwhile, there are some users who have found other ways to solve the performance problems, while the video showing the technical condition of the game has gone viral in recent days.
Source Have you noticed any errors?