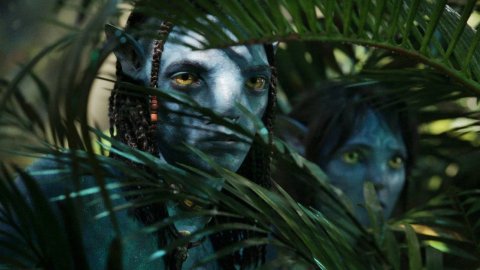 Avatar The Way of Water
There are only a few weeks left for the release of Avatar La Via dell'Acqua and now we can see a new trailer, waiting for the film to arrive in Italian cinemas. This footage was shared during Monday Night
Football
.
The video, which you can see just below, focuses first of all on what
is one of
the founding themes of Avatar The Way of Water, namely the family . The trailer shows the various "layers" of the protagonists' family.
You can watch the trailer below .
Set more than ten years after the events of the first film, Avatar: The Path of water tells the story of the Sully family (Jake, Neytiri and their children), of new threats and the attempts they make to keep each other safe, the battles they fight to stay alive and the tragedies they suffer.
Directed by James Cameron and produced by Cameron and Jon Landau, the Lightstorm Entertainment production stars Sam Worthington, Zoe Saldaña, Sigourney Weaver, Stephen Lang and Kate Winslet. Screenplay by James Cameron & Rick Jaffa & Amanda Silver. Story by James Cameron & Rick Jaffa & Amanda Silver & Josh Friedman & Shane Salerno. David Valdes and Richard Baneham are the executive producers of the film.
"I would say that in the new film the emphasis is more on the characters, more on the story, more on the relationships, more on the emotions. In the first film we didn't dedicate as much time on relationships and emotions as in the second one, and it's a longer film, because there are more characters to show. There's more story to tell," Cameron said.
"People say, ' Oh my God, a family story from Disney? Just what we want…' This is not that kind of family story," confessed the director. "This is a family story just like The Sopranos is a family story".
Finally, here is the running time of the film, confirmed by an American cinema.
Source Have you noticed any errors?