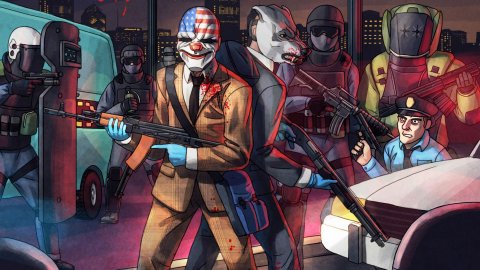 Payday 3, release in 2023 confirmed by Starbreeze
The release of Payday 3 is still set for 2023: Starbreeze confirmed it in the latest tax report, declaring that the development of the game is proceeding according to plan and the project is therefore not encountering particular difficulties.
About a year after the last details on the setting and characters, Payday 3 is finally back in the spotlight and it seems that the agreement with Plaion, formerly of Koch Media, is giving the results hoped for by the development team for an effective relaunch of the series .
Thanks also to the surprising results recorded in the third fiscal quarter by Payday 2 , which continues to score a high number of players on the various platforms and to produce revenues for the company, guaranteeing an excellent starting point for the launch of the third chapter.
"The development of Payday 3 is proceeding according to plan and together with our co-producer, Plaion (who has changed his name from Koch Media), we are working hard to ensure the game co a successful launch throughout 2023," said Tobias Sjogren, CEO of Starbreeze.
"Many people are waiting to hear more about the exact
release date of
the new episode: we will provide updates as we get closer to the debut of Payday 3."
"Our studio has grown over the last quarter, with
the number of
employees increasing from 152 to 156 - all as planned, with the Payday 3 team reaching its full set-up."
Source Have you noticed any errors?