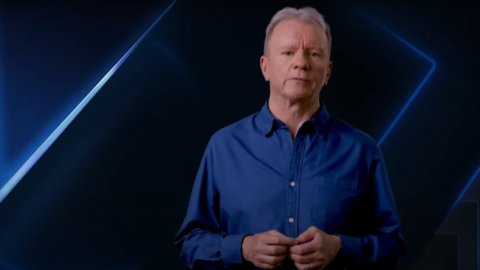 Sony imposes limits on "spam" PS Store games such as those that give away trophies
According to a report from the dexdotexe.com site, we have the opportunity to read an alleged communication that
Sony
Interactive Entertainment would have sent to its commercial partners of the PS Store. According to what has been indicated, it seems that Sony wants to limit the presence of "spam" games, such as those designed to easily give players trophies.
Precisely, the communication shared by the site (which claims to have received from an anonymous source) reads as follows: "SIE is committed to ensuring that customers can search and discover the full range of experiences on
PlayStation
and that partners can be discovered fairly. When partners oversaturate or "spam "
PlayStation Store
with many variations of the same type of content , this can negatively impact both customer and partner experience."
"When SIE reviews content submitted to PlayStation Store, products that have the following characteristics are identified as "spam" or "repetitive" content:
Products whose features and/or resources are copied or are not significantly different from products already published licensed on PlayStation Store, regardless of the relevant publisher. Multiple concepts and product variants, published by individual partners, that feature duplicate capabilities or experiences, differentiated by only minor variations in functionality or assets."
"Where possible, partners should consider bundling small experiences of similar content in a single product, using in-game commerce to expand or broaden the experience. For example, providing different trophies for each product is not sufficient to differentiate the content".
The PS Store logo In case of contravention of these rules, Sony Interactive Entertainment would impose a series of limitations, indicated below:
Content excluded from PlayStation Store merchandise Visibility on PlayStation Store is limited. Content is not present in automatic merchandising placements, such as the "New Releases" section. Content removed from PlayStation Store Content is unsearchable and can only be accessed via direct link on the web and mobile stores. Impact on the CertOps process Content cannot be published until policy violations are corrected. The availability of review slots is affected. Content Retirement Content is removed from PlayStation Store until policy violations are corrected. PlayStation Partners Account Suspension or Termination Multiple rejections or takedowns may lead to the suspension or eventual termination of a partner's PlayStation Partners account. The suspension will limit the ability to submit and publish new content. Content that has already been released can
remain on PlayStation
Store, if it complies with SIE policies. Closing an account will remove all content from PlayStation Store.
As mentioned, this information does not come directly from Sony, so for the moment it is
not to be
considered as official.
If you don't have a clear idea of ​​what the "spam" games are, Sony is speaking, you can quickly find out in this dedicated news of ours in which we tell you about a game that Platinates in 36 seconds and raises cash on trophy hunters.
Source Have you noticed any errors?