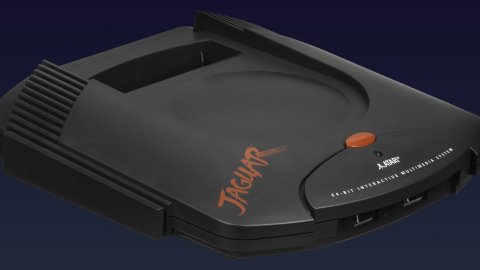 Atari 50
One of the most popular features of the Atari 50: The Anniversary Celebration collection is the presence of some games that were released only on the Atari Jaguar. Speaking to Game Rant, Digital Eclipse's Chris Kohler revealed that the emulator used to run them was made from scratch.
Jaguar is a console that dates back to 1994, the first to be advertised as a 64- bits . Until now, his games hadn't been included in any official collection and, essentially, were only playable on real hardware or via emulation. In the Atari 50: The Anniversary Celebration collection, players can enjoy nine titles, all placed in their historical context, on a timeline that relates them to other releases.
So it's not difficult to recognize a Mario clone Kart or one from Star Fox, as well as some attempts to modernize the company's classics. To include them, however, Digital Eclipse had to develop an emulator from scratch, as told by Kohler:
"This is also the first time that the Lynx and Jaguar games are playable on these platforms. For the Atari 50 we've built an Atar Jaguar emulator from scratch and this will be the first time people who don't own the console will be able to play these games."
Kohler especially loved being able to include Tempest 2000 in the collection, due to some personal memories: "Working on this collection has brought back fond memories of buying an Atari Jaguar and Tempest 2000 (at a huge discount) at Kay-Bee Toys and how much fun I had with the brilliant re-reading of Tempest by Jeff Minter! We were delighted to aere Tempest 2000 in the Atari 50."
If you want
to know more about this fine collection, read our review of Atari 50: The Anniversary Celebration.
Have you noticed any errors?