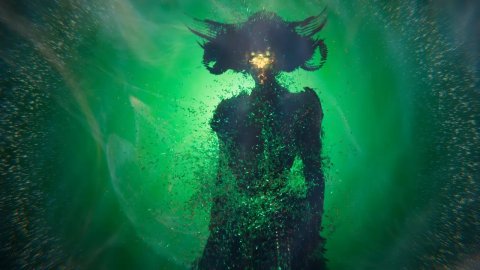 Destiny 2
geekinco and Bungie give you the opportunity to get the Year Panthera Tigris emblem of the Year of the Tiger for Destiny 2 for free. We have many codes available, which we will distribute in different ways: the simplest and most immediate is through the following form, but follow us on Twitch and Instagram to take advantage of the other distributions.
At this address you can redeem one of the codes .
In case they are all sold out, don't despair! Today
there will be
other possibilities to grab a code. To find out which ones we advise you to keep an eye on today's live at 6pm dedicated to Destiny 2.
Were you able to get a code? You've probably heard that
Sony
plans to buy Bungie for $ 3.6 billion.
Have you noticed any errors?
---
Destiny 2 developer Bungie has been acquired by Sony for $3.6 billion
After Microsoft announced their plans to acquire Activision Blizzard for a mouth watering $70 billion, many PlayStation fans were concerned that their games would become exclusives to the Xbox console. In a bid to fight back, it seems that Sony has decided to make their own big deal by acquiring Destiny 2 developer Bungie.
Of course, Bungie is best known as the original creators of Halo - an Xbox exclusive series - as well as Destiny 2 and all of its expansions. The deal was made with a fraction of the price too: Sony has acquired Bungie for $3.6 billion (still a lot!), which is almost 20 times less than what Microsoft paid for Activision Blizzard.
"We've had a strong partnership with Bungie since the inception of the Destiny franchise, and I couldn't be more thrilled to officially welcome the studio to the PlayStation family," said Jim Ryan, President and CEO of Sony Interactive Entertainment.
"This is an important step in our strategy to expand the reach of PlayStation to a much wider audience. We understand how vital Bungie's community is to the studio and look forward to supporting them as they remain independent and continue to grow. Like Bungie, our community is core to PlayStation's DNA, and our shared passion for the gamer and building the best place to play will now evolve even further."
The main point, however, is that Bungie will continue as "an independent subsidiary", with Sony confirming they will still be able to "self-publish and reach players wherever they choose to play." Essentially meaning Bungie games will remain multiplatform (and most importantly, on PC). The deal also won't conflict with any upcoming content for Destiny 2 like the Witch Queen.
"In SIE, we have found a partner who unconditionally supports us in all we are and who wants to accelerate our vision to create generation-spanning entertainment, all while preserving the creative independence that beats in Bungie's heart," Bungie said in an official announcement. 
"Like us, SIE believes that game worlds are only the beginning of what our IPs can become. Together, we share a dream of creating and fostering iconic franchises that unite friends around the world, families across generations, and fans across multiple platforms and entertainment mediums.​"
Jim Ryan also commented that this is not the last studio acquisition we'll see from Sony: "We should absolutely expect more. We are by no means done. With PlayStation, we have a long way to go."
What do you think? Is this a good deal for Sony? How do you think this will affect us PC players in the future (if at all)? Are you excited for what this deal could mean for new projects by Bungie? And who do you think Sony will acquire next? Let us know!