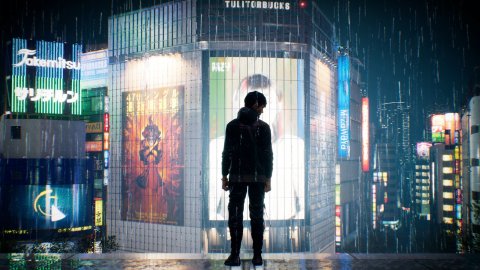 Ghostwire
Ghostwire: Tokyo will put the charm of the Japanese city in a sandbox freely explorable by players, the developers reported in an interview with EDGE magazine.
Recently shown with a gameplay-based video of fighting, Ghostwire: Tokyo will throw us into Shibuya and other typical Tokyo districts, suddenly invaded by hordes of evil spirits.
"The game will use all the most fascinating aspects of Tokyo, condensing them into a sandbox "said development manager Masato Kimura. "
There will be
various parts of the city connected in an interesting way, with a lot of contrast between the oldest and the modern districts (...), side by side."
"The possibility of exploring so quickly a map of this size is made possible by the
PS5
's SSD, memory and computational capacity, and as a development team we greatly appreciate that possibility. "
" Using the DualSense controller you can feel the energy rising and which is then released: not something commonly seen in other games, the feeling of tracking these actions through hand gestures. "
" You will have three basic elemental attacks at your disposal: one is the wind and works a bit like a multi-shot gun, then there's water that boasts a wider range, along the lines of a shotgun, and finally fire, which causes explosions like a rocket launcher. "
Source Have you noticed any errors?
---
PSN Leak Reveals Ghostwire: Tokyo – Prelude, The Corrupted Casefile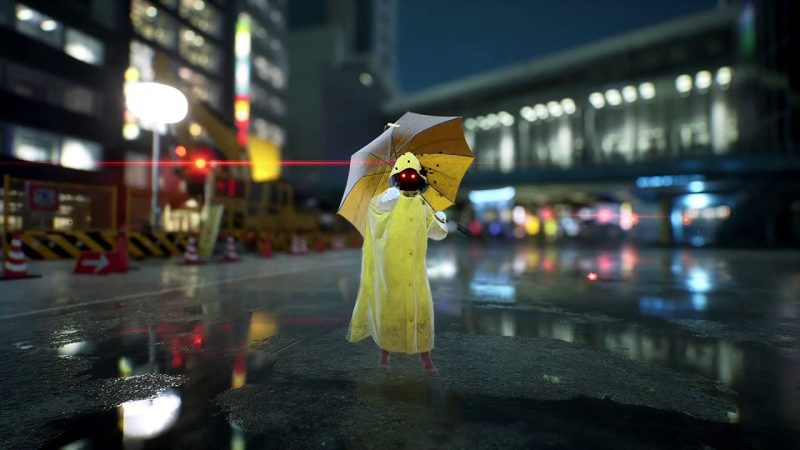 Ghostwire: Tokyo will be launching on March 25, 2022, putting it at almost a month away at time of writing. A new leak however seems to have revealed a new aspect to the games release that Tango Gameworks had yet to share.
Twitter account PlayStationSize revealed Ghostwire: Tokyo – Prelude, The Corrupted Files, a title for what could potentially be a comic of sorts, and an image to go along with it.
There's no info on what this is, though purely from the image shown it looks like it could be some sort of comic that provides further backstory to the characters we'll meet come March.
Recently, Tango Gameworks gave us the opportunity to take part in a hands-off preview of Ghostwire: Tokyo, where we learned more about the story, the gameplay, and what we have to look forward to.
You can check out our preview to learn more about why in the case of Ghostwire: Tokyo – come for the storytelling, stay for the cats.
Source – [Twitter]