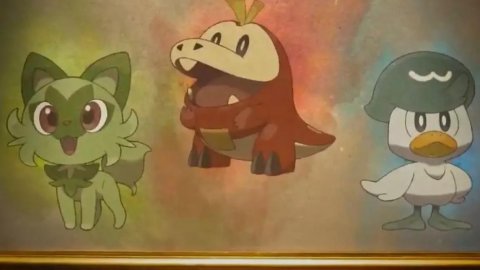 Pokémon Scarlet and Pokémon Violet were announced for the
Nintendo
Switch during Pokémon Presents which ended a few minutes ago. The two editions of the game already have a release period, set at the end of 2022.
After Pokémon Legends: Arceus (review), the developers of Game Freak therefore quickly got back to work to create a new chapter of the main series, presented with the trailer that
you can see
below.
Clearly the details are still few: in the video there are some overviews of the wide scenarios of the game and of the various Pokémon that we will find during our explorations.
The style seems to be that of the latest releases, but we will have to wait for some more complete information and understand what direction Game Freak will take with Pokémon Scarlet and Pokémon Violet.
You have noticed errors ?