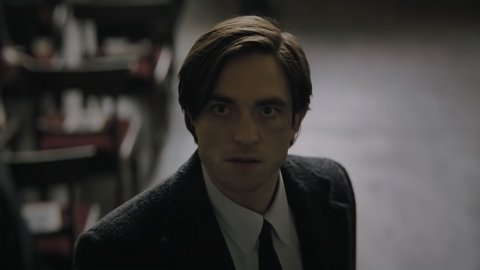 The Batman
Robert Pattinson, star of the upcoming film The Batman, has revealed that he had some problems with his "Bat-voice" during filming. After trying to do something different than usual, the actor was told that the result was "absolutely excruciating" and that he had to stop.
During an interview with Jimmy Kimmel, Pattinson said: " Everyone does th
is kind of
gruff and hoarse thing. And I said to myself, 'I'll do the opposite - I'll go for whispers.' And I tried to do it for the first couple of weeks, and it sounded absolutely atrocious, and they told me to stop. to do it. "
Eventually, Pattinson found the right Bat-voice, with a deeper, more traditional tone for The Batman character. "You can sense when the feeling is right. You are wearing the suit and you have to talk a certain way."
Batman and Catwoman But it seems that Pattinson is not the first to try something like this. "I found out from Nick, who put me inside the suit every day, which is just what Christian Bale did in Batman Begins," Pattinson said. "And if you listen to the first Batman Begins teaser trailer, you can hear the original voice. I only found out about it a couple of weeks ago."
Previously, Pattinson had already commented on his own voice for The Batman: "It's weird, suddenly it starts to feel right," he explained. "It seems like the more you wear the suit, the more you embody the character; it started coming out quite organically. That's kind of what I was trying to do with the character; I was trying to think about the fact that he's not faking it. your voice - you put on your suit, and your voice comes out automatically like that ".
Obviously for us Italians the voice will be different, since
it will be
dubbed in the cinema. Those who go to see it in the hall
will also have
to prepare for a long viewing: the duration of the film will be almost three hours, close to Avengers: Endgame.
Source Have you noticed any errors?
---
New Details on The Psychology of The Characters and Story in THE BATMAN
While we continue to wait for The Batman to drop in theaters early next month, we've got some new information to share with you thanks to stars Robert Pattinson and Zoe Kravitz, and director Matt Reeves. They offer details on the psychology of Batman and Catwoman and the kind of chemistry that they have with each other.
In a recent interview with EW, Kravitz said: 'They have quite a strong connection pretty quickly, and I think they're both trying to ignore that. They're both very surprised by feeling a connection with somebody because that's quite rare for them. It puts both of us out of our comfort zone.'
Pattinson added to that, saying: 'Bruce created Batman in this very binary worldview where he [believes] there are bad guys and there are victims. Selina comes along, and he's like, 'Well, you're a thief. You're basically the same as the Penguin,' and yet... there's something in her I recognize. It's going up against his snap judgment.'
I like that insight on these characters. It sounds like they are going to have an interesting dynamic that's explored in a way that we haven't seen in the films before.
Reeves went on to say: 'I didn't want, Here comes the rogues' gallery characters, and here's Batman, and aren't they exciting, and he's going to beat them. I wanted it to be much more psychological for his character to have a place to go.' He went on to say, 'I wanted a Batman that was still becoming.' 
I can't wait to see how this story plays out! Here's the official synopsis:
Two years of stalking the streets as the Batman (Robert Pattinson), striking fear into the hearts of criminals, has led Bruce Wayne deep into the shadows of Gotham City. With only a few trusted allies — Alfred Pennyworth (Andy Serkis), Lt. James Gordon (Jeffrey Wright) — amongst the city's corrupt network of officials and high-profile figures, the lone vigilante has established himself as the sole embodiment of vengeance amongst his fellow citizens.
When a killer targets Gotham's elite with a series of sadistic machinations, a trail of cryptic clues sends the World's Greatest Detective on an investigation into the underworld, where he encounters such characters as Selina Kyle/aka Catwoman (Zoë Kravitz), Oswald Cobblepot/aka the Penguin (Colin Farrell), Carmine Falcone (John Turturro), and Edward Nashton/aka the Riddler (Paul Dano). As the evidence begins to lead closer to home and the scale of the perpetrator's plans becomes clear, Batman must forge new relationships, unmask the culprit, and bring justice to the abuse of power and corruption that has long plagued Gotham City.
The Batman hits theaters on March 4, 2022.