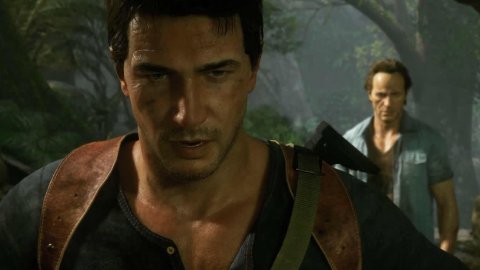 Naughty Dog works on multiple AAA games
Naughty Dog
is working on
various AAA games according to what we are able to discover through a series of job advertisements that the company has posted. There is currently no clear official information on what the next project from the authors of Uncharted and
The Last of Us
will be.
Naughty Dog is expected to be working on a multiplayer game based on the universe of The Last of Us, but the title is not yet fully presented. However, it seems that this is not the only active project in the company. The team is looking for new employees, and a job offer says the hiring will need to set a roadmap for "one of our upcoming AAA games." Naughty Dog is also looking for a coordinator (in a temporary role), who can help in the search for new employees.
Ellie, from The
Last of Us Part
II: Is one of the new projects dedicated to you? For now we have no other confirmations, but a sentence of this type seems to indicate that the company has more projects to its credit. Over the past few months and years there has been talk of the remake of the first The Last of Us (credible information shared by Jason Schreier), but also of a PC version of Uncharted and a new IP known online as "Stray's Cross".
With the
PlayStation
Showcase scheduled for September 9, 2021, we hope it's time for a new announcement from Naughty Dog, which has remained largely silent after The
Last of Us 2
was released in June 2020. Speaking from The Last of Us 2: "it's a shame you didn't like it", but Naughty Dog doesn't back down.
Source Did you notice any errors?