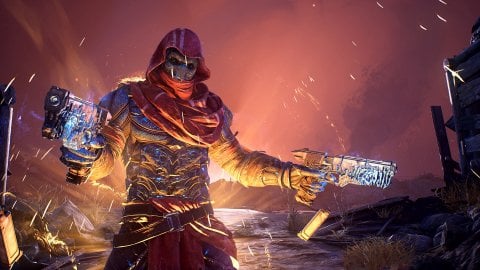 The launch of Outriders available on day one directly on
Xbox Game Pass
apparently worked well for Square Enix, which reports the positivity of the experience even within the official documents relating to the last fiscal quarter.
The documents were released a few days ago but the issue was highlighted in particular on ResetEra, together with other interesting points of the summary document of Square Enix's fiscal quarter ended March 31, 2021.
In the midst of other considerations, such as the fact that MMOs and smartphone games made up an important part of the company's revenues, it emerged that the launch of Outriders on Xbox Game Pass has "worked in favor" of Square Enix, despite being a move that obviously favors users, as they do not require the payment of the full price to
be able to
access the game from the day of launch.
More generally, Square Enix reported that Outriders is gone good but that doesn't mean there are more looter-shooter-style titles coming soon, as there are no such projects announced yet. There were some bugs and issues at launch, explains the publisher, but the launch was very positive for being a new intellectual property.
"We were also impressed with the particularly high digital sales rate. compared to the physical version and the amount of active users that exceeded our expectations ", reads the Square Enix document.
" We believe that our decision to make Outriders available on
Microsoft
Xbox Game Pass already at launch worked in our favor, in order to build an important installed base for the game right from the start. " Does this mean that other such initiatives are possible in the near future? Probable, also considering the amount of games coming to launch on the service, summarized in a recent trailer.
Source Have you noticed any errors?