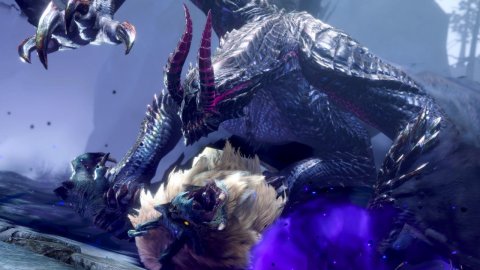 Monster Hunter Rise Sunbreak, Title Update 3
Capcom
is ready to
unveil the news coming with the Title Update 3 of
Monster Hunter Rise Sunbreak
during a new Digital Event
that will be
broadcast at 15:00 Italian on Wednesday 16 November.
The event will be presented by the character of Fiorayne (voiced by Valerie Arem) and
it will be possible
to follow him on the official Twitch channel of the series, at this address. From the presentation, of course, we can expect a complete overview of all the content arriving at the end of November, as well as a precise release date for the third free hunting game update for Switch and PC, for the time being scheduled for the end of November 2022.
According to the roadmap on the Monster Hunter Rise: Sunbreak official website, the update
will introduce new
"Monster Variants" and "Powered Monsters". We can therefore expect an expansion of the roster of huntable creatures similar to that of the previous update, which we remember introduced the fearsome Purple Mizutsune, Espinas Ardente and the Risen Chameleos, as well as new monsters powered by the Qurio.
There
will also be
new event missions and features. One of these has already been revealed and allows players to regain possession of some of the materials after the Qurio boosts, if the amount used is greater than that required.
Source Have you noticed any errors?