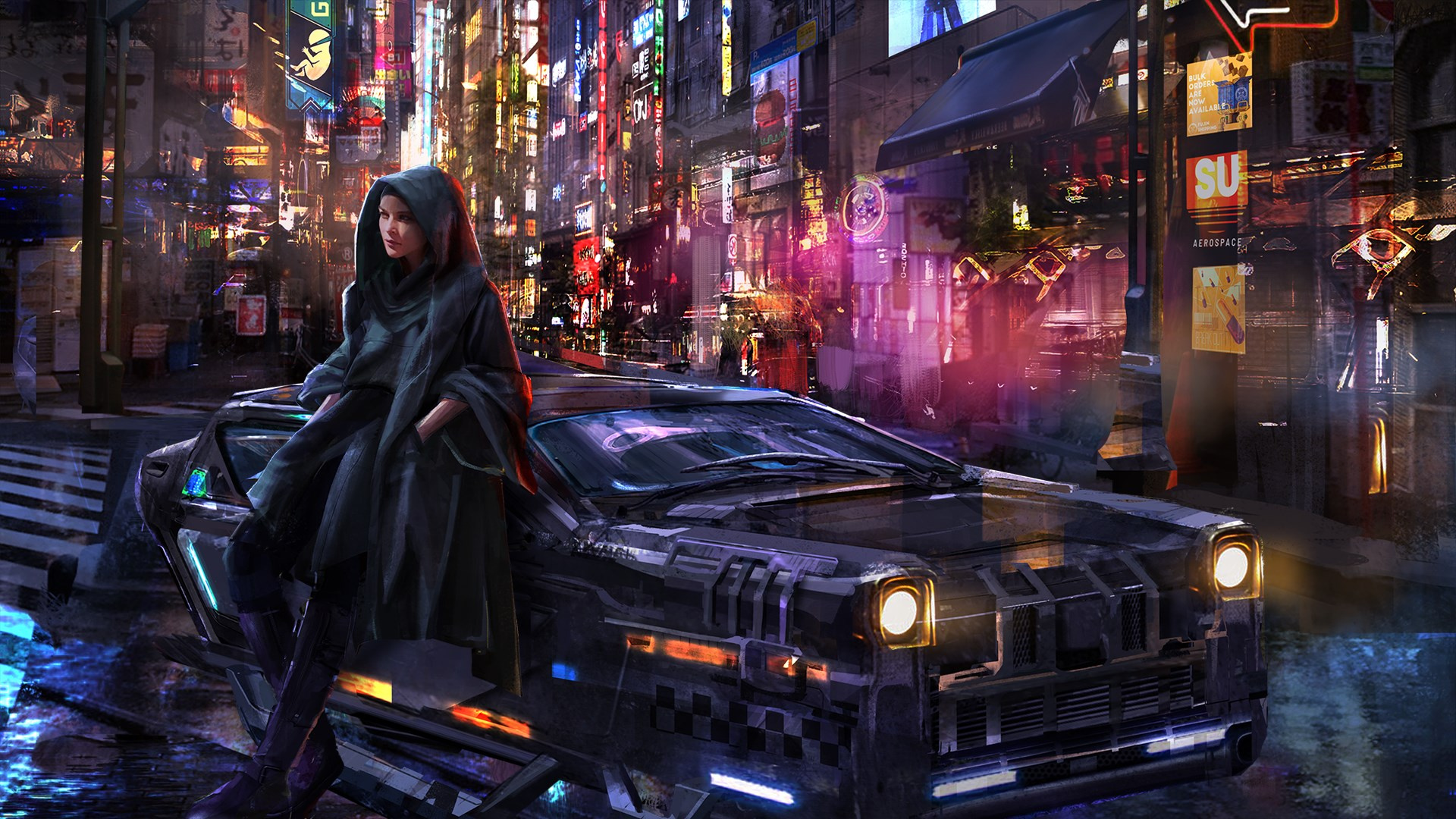 CloudPunk City of Ghosts
If the end of CloudPunk left you hungry, you're going to be happy since City of Ghosts, the game's first DLC, offers you to pick up where you left off. Indeed, this new campaign, now expected for May 25, will continue your journey that began alongside Rania and her dog Camus, while offering you the opportunity to meet a brand new playable character: Hayse. To get an idea of ​​what this new hero has in store for you, know that Hayse is an inveterate player, slightly alcoholic, who is drowning in debt. Unfortunately for him, he only has one night to cross the Nivalis metropolis and fill his pockets.
Hayse, an inveterate player a little too fond of drinking, must do everything to settle a problem. debt before daybreak. Except that with its tendency to self-destruct and a clumsy CorpSec android for only company, the conditions are not really in its favor…
To punctuate your escapades, know that City of Ghosts will land with its lot new features! In addition to the new campaign previously mentioned - a campaign that is even longer than that of the base game - this expansion will allow you to customize your HOVA (your flying vehicle) and even participate in illegal races in the streets of this gigantic futuristic city.
City of Ghosts is an ambitious DLC because there are so
many stories
we still wanted to tell. We can't wait to show the city from a different perspective and let players experience all the new mysteries, new stories and
new gameplay
additions like street racing - one of the most requested features by fans of the game. original. Marko Dieckmann, head of the ION LANDS studio
As a reminder, this brand new DLC still has no price or
release date
on consoles
. It will therefore be necessary to be patient. In the meantime, we'll meet on May 25, the launch day of CloudPunk: City of Ghosts on Steam.
You will also like:
Cloudpunk: A beautiful narrative walk in the heart of a cyberpunk universe
---
Cloudpunk: City of Ghosts
Why do I have to complete a CAPTCHA?
Completing the CAPTCHA proves you are a human and gives you temporary access to the web property.
What can I do to prevent this in the future?
If you are on a personal connection, like at home, you can run an anti-virus scan on your device to make sure it is not infected with malware.
If you are at an office or shared network, you can ask the network administrator to run a scan across the network looking for misconfigured or infected devices.
Another way to prevent getting this page in the future is to use Privacy Pass. You may need to download version 2.0 now from the Chrome Web Store.