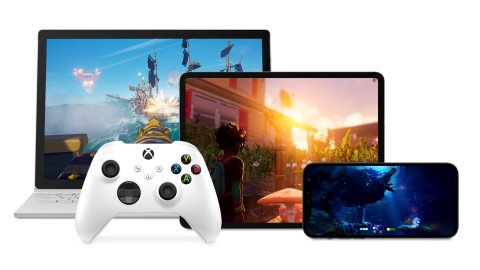 Xbox Game Pass doesn't decrease game sales
According to what was reported by NPD analyst Matt Piscatella,
Xbox Game Pass
not only would not cannibalize the sales of the games, but would make them grow, thanks to the networking effect.
Piscatella's words are not to be taken lightly, because they start from precise numbers, which are those in the hands of NPD, the analysis company that counts the trend of the US market every month:
"Still no signs that the Xbox Game Pass cannibalizes sales, but many signs that the Game Pass increases
sales thanks to
the networking effect. The debate continues ..."
That the Xbox Game Pass is sustainable by now should be clear enough, as it should be ascertained that the sales of the games are not penalized by the inclusion in the subscription service, which indeed helps them (as confirmed by several indie developers). It remains to be seen whether this will always happen in the future, but for now the picture is quite clear and is confirmed month after month by the data provided by NPD. By now those who say the opposite are simply denying a reality that is there for all to see.
Have you noticed any errors?
---
Xbox Game Pass Ultimate subscribers can win an Xbox Series X by unlocking achievements in select Game Pass Zombie-themed titles. Since Microsoft doesn't have a leaderboard system in place, we've ...
Sure, the Japanese tech giant does have its own vaguely similar service, PlayStation Now, but it pales in comparison as it doesn't offer the same breadth of titles as Xbox Game Pass.
Microsoft has been pushing its Netflix-like gaming subscription service, Xbox Game Pass, with releasing all ... that's way premature' because Jim Ryan doesn't owe anybody, Sony doesn't ...