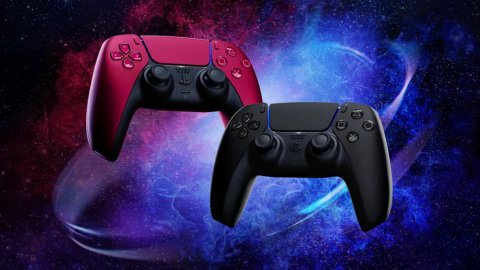 PS5's DualSense vibrates to the beat of Spotify for PC
The vibrations of the
PS5
's DualSense controller are a special thing. Anyone who has had the opportunity to try
Sony
's next-generation gamepad has fallen in love with this novelty. But it's not just video games that take advantage of the new vibes. There is a special feature of the
PlayStation 5 DualSense
Controllers that only works by connecting the gamepad to the
PC version of
Spotify. Now we explain how to do it.
As we said, the DualSense controller has excellent haptic feedback and games like Returnal and Astro's Playroom have used it properly. In reality, however, there is also another way to enjoy the vibrations of the controllers; this way, however, is only possible on a Windows 10 PC.
Thanks to a few simple steps it is possible to make the DualSense vibrate to the rhythm of the music thanks to the Spotify app for PC. Some users, perhaps, have known this for some time, but we have only encountered this possibility today.
Obviously it is unthinkable to achieve the graininess and precision that developers are able to achieve with a specific development vibrations, but it's still a pretty cool experiment.
All you have to do is:
Connect the controller to your PC via a USB-C cable and wait for Windows to automatically install the driver. Once installed, tap the speaker icon near the lower right corner of the display, where the time is shown. Now set "Speakers (wireless controller)" as the audio output. Open the Control Panel and click on "Sound". Here select the current audio output and select the "Properties" button just below. Click on "Enhancements", which is the third tab from the left in the pop-up window. Check the box next to "Speaker Fill", then press "Apply". At this point,
you need to
restart the Spotify app to start haptic playback. Once the app has restarted, you should
be able to
hear the music through the vibrations of the controllers. You might also be able to hear the haptic motors doing their best to play music by pressing the DualSense to your ear. In case you actually want to listen to music, as well as hear it in haptic form, just connect a pair of headphones (or external speakers) to the 3.5 mm jack of the DualSense and the audio will be transmitted to that device.
It is something reminiscent of the synaesthesia experiment attempted with Rez. Remember?
Source Did you notice any errors?