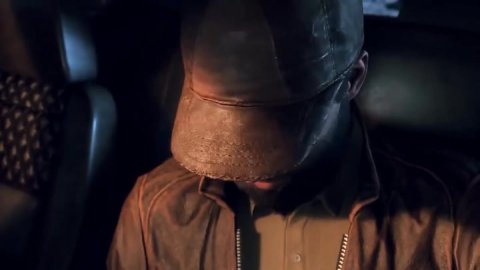 Watch Dogs Legion
Ubisoft
has released the trailer for the new DLC contained within the
Watch Dogs Legion
: Bloodlines Season Pass. The protagonist of this downloadable content will be Aiden Pierce, the protagonist of the first game in the series, once again at the center of the adventure.
Aiden Pierce, despite having aged and growing a beard, is still a vigilante of Chicago. After the events of Watch Dogs Legion bring down martial law on London, Pierce is convinced by Jordi Chin, a character who appeared in Watch Dogs and Watch Dogs 2, to join him in the English capital to fix things.
The new DLC will be set before the events of the main game and will show us an "older, but not necessarily wiser" Aiden Pierce. However, it will be very interesting to see a historical character come back and understand how Ubisoft intends to link the story of the protagonist with that of his new game.
In these hours, moreover, the date of the 4.5 patch of Watch Dogs: Legion has been discovered which adds 60 fps
on PS5 and Xbox
Series X | S.
Have you noticed any errors?
---
The Watch Dogs Legion has been updated and there's both good news and bad news. There's a Watch Dogs Legion update delay for Update 4.5, but we're also getting some kind of mysterious 'surprise' next month.
Watch Dogs Legion has been out for a fair few months now. Players have been enjoying both the single-player the multiplayer content, but there's still much more that's on the way. Now, Ubisoft has revealed the unfortunate news that the next big update is going to be delayed as highlighted on Reddit.
The old Watch Dogs Legion roadmap.
The old Watch Dogs Legion roadmap (shown above) had a pretty robust content schedule laid out for the next few months. Unfortunately, this plan has since changed in recent weeks and some things have had to be moved around.
To start, Tactical Op 2 and other content has been delayed from 'late May' to June 1, 2021 — presumably, this content will be arriving as part of Watch Dogs Legion Update 4.5. The PvP 'Invasion' and 'Extraction' game modes have been pushed back even further, from late May 2021 to August 2021. You can see this and the other differences in the updated roadmap shown in a tweet on the game's official Twitter:
The new Watch Dogs Legion roadmap, highlighting some content delays and a mysterious new surprise.
While these delays are unfortunate, Ubisoft feels that it needs more time in order to do things right — especially because it still has to squash some bugs from Update 4.0.
'Our next big patch for all platforms will be [Title Update] 4.5, which we're aiming to deploy on June 1st,' read a blog post on the game's official website. 'While we initially planned to release it in late May, we want to make sure that the different teams working on separate pieces of content have the time they need to create the best game experiences possible.'
'This extra time will also allow us to fix bugs found in TU 4.0, as well as add some more Quality of Life improvements. We're happy to let you know that 60 FPS, or 'performance mode', is coming to consoles with TU 4.5. We're also adding the ability for you to play with friends on the same console family; Xbox One players with Xbox Series X|S, and PlayStation 4 players with PlayStation 5.'
It's certainly preferable for Ubisoft to do a good job rather than release a slapdash update earlier than it should. That said, Ubisoft hasn't forgotten about the players — it seems like they've slipped in a surprise in the updated roadmap. What that surprise is, however, is going to remain a mystery for the moment. For now, you can buy Watch Dogs Legion for 50% off on the Epic Games Store as part of the Epic Mega Sale; otherwise, you can get the game on other platforms via its official website.
Disclosure: Epic Games Store works with TechRaptor for affiliate partnership, and TechRaptor earns a small commission off purchases made from some links in this article. Use Creator Code TechRaptor to support us.
Are you disappointed by the changes to the Watch Dogs Legion Roadmap? What do you think next month's surprise will be? Let us know in the comments below!