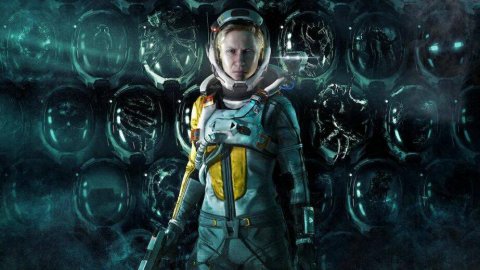 Returnal on PC
Further confirmations seem to emerge on the arrival of
Returnal on PC
, already the main suspect as the next
PlayStation
Studios game to arrive on the
Windows
platform, now with further clues on the Steam database that add up to the previous ones.
After months of rumors and speculations, now at least the title Returnal has appeared among the files of the Steam database, as reported by the usual SteamDB.
SteamDB screenshot where you can see the name Returnal in the Steam files Obviously the question is still not clear at all and
the names of
Sony
PlayStation or Housemarque do not appear anywhere, but behind the codename Oregon it seems there is precisely the game in question.
The inclusion in the catalog of this Codename Oregon dates back to a few months ago and immediately appeared suspicious, with a possible link to Returnal, based on the localization file strings connected to this. Now, a new update seems to corroborate the hypothesis, as a string refers directly to the name of the game in question.
The change concerns the path of the game's save files, which shows the name "Returnal "inside it, showing that it is the directory
that will be
used by the saves of that title. Obviously it cannot be taken as an official confirmation, but the clues at this point are many and all quite convincing.
Sony has made no secret of the desire to bring more games to PC, indeed the expansion policy on Windows platform was reiterated by Jim Ryan also recently, with more games coming in the coming months. Not only that: the plan is to launch live services
on day one
simultaneously on PC and PlayStation, while the big traditional titles will arrive first on PlayStation consoles and only later on PC, but with an ever increasing frequency.
Last month alone there were at least two appearances of Returnal for PC, first during a GDC presentation and then with a stolen video dedicated to the graphics options, which revealed ray tracing, DLSS and FSR supported.
Source Did you notice any errors?