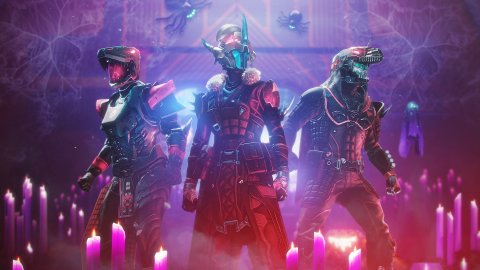 Destiny 2
According to a new statement from Bungie,
there are various
PS5
users who are still playing the
PS4
version of Destiny 2, essentially limiting their experience with the old-gen version of the game. The team therefore remembers that it is possible to upgrade to the current generation version.
The information was shared via the Bungie blog, which with its weekly post indicated the classic changes to the game and the usual bug and glitch fixes. In the middle, however, he also stated that "a considerable number of PS5 players are playing the PS4 version of Destiny 2 on their current generation console." there wasn't just the PS4 version out there. A certain slice, however, may simply have downloaded the wrong version. We also remember that initially, when downloading both the PS4 version and the PS5 version of the same game, only one icon appeared on
PlayStation 5 and
you had to change the version manually through the options. Also, PS5 did not automatically download the PS5 version of the game, so the less experienced may have got it wrong in one of the various steps and stuck to the PS4 version.
Destiny 2 PS4 version is lower than the PS5 version, why stay behind? The PS5 version of Destiny 2 offers better frame rates and overall enhanced graphics quality. Considering that the upgrade to the current generation version is free,
there is no
reason to stick with the PS4 version. Cross-play is active and saves are compatible, remember.
Currently, PS5 shows separate icons for two versions of the game, also indicates next to the name if it is the PS4 version. If in doubt, you can quickly check any version you are playing by simply starting the console.
Finally, we
would like to
point out that the iOS and Android mobile versions, suggested by Bungie patents, may be on the way.
Source Have you noticed any errors?