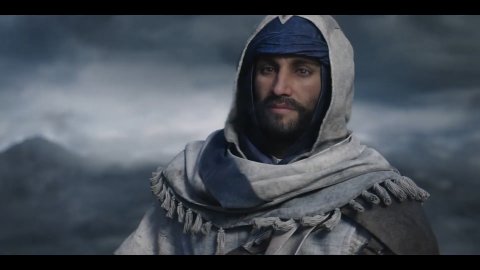 YouTuber discovered to be the insider of the latest Ubisoft rumors
The youtuber Dan Allen confessed to being the owner of The Real Insider account, with which he has published several rumors related to games in development, including the most recent on
Ubisoft
and the presentation of Assassin's Creed.
Allen apologized for his behavior, also because it was decidedly inappropriate from a professional point of view. The reason is that he did not find the information by doing who knows what research or making contacts for himself, but he obtained it from Ubisoft itself, in a presentation for journalists, for which he had signed an NDA (confidentiality agreement). Instead of respecting the embargo, he has decided to disclose everything anonymously.
It must be said that his is not a spontaneous awareness, but the consequence of a big mistake. In short, it has been discovered and is now trying to limit the inevitable damage. How was it discovered? Basically, he responded with the wrong account, his official, to a question addressed to The Real Insider on Twitter.
Realizing the error, Allen tried to delete messages and accounts, but did not make it in time, because in the meantime some followers had taken pictures of the answers.
Allen has thus published an official message of apology to try to save himself, knowing full well that he could be in legal trouble for what he did (depending on what was written on the NDA).
Allen: "I apologize to everyone for my actions. I am ashamed of myself. I will take time to reflect on my unfortunate decisions, which will never happen again. I apologize to everyone who has supported me over the years. "
One of the first responses to his message came from Jez Corden, who advised him to find a good lawyer. Moreover, for many, apologies are not enough, since they are definitely late. Ubisoft
has not yet
announced how it intends to proceed.
Source Have you noticed any errors?
---
YouTuber finds mummified body in abandoned building while filming video
MILWAUKEE (WTMJ) – Police in Milwaukee are asking for the public's help in identifying a man whose body was found in an abandoned building last week.
Authorities said most of the body was mummified.
Investigators said a YouTuber found the body while filming a video in the building.
Amy Michalak, the lead forensic investigator at the Milwaukee County Medical Examiner's Office, said the body had no identification on it.
"We'd like to be able to provide some type of closure to that family that we have here. We have found their loved one," Michalak said.
Michalak said the person appears to be a Black male based on the features discovered in the autopsy. The body also had tattoos and five rings on the fingers.
One of the tattoos on the left arm says "king" and another on the right arm has the letters "S-A-V-A." The body had further tattoos but were too hard for investigators to distinguish.
The man was also wearing a red allergy bracelet commonly used in hospitals. According to officials, the man had on multiple layers of clothing, including athletic pants and long underwear. He was also wearing what appeared to be two jackets.
According to the autopsy report, from what they could tell, the person did not appear to have any injuries, and there was no sign of drug use.
Investigators said they hope someone recognizes these features and helps solve the mystery.
Copyright 2022 WTMJ via CNN Newsource. All rights reserved.