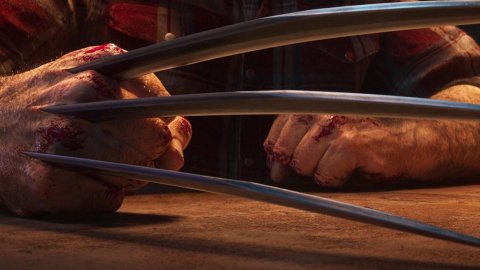 Marvel's Wolverine
The team of TeaserPlay, a well-known YouTube channel, has made a fan-made video in which it shows a concept for
Marvel
's Wolverine, the Insomniac Games game in production for
PS5
. The video also includes "gameplay". Everything is done using
Unreal Engine 5
.
The video is a slow progression through a bush until you reach a small town. The camera enters a bar, inspired by the official Marvel's Wolverine trailer. We find the protagonist, Logan, who drinks alone at the counter, with some corpses around him. Outside, with a slightly western style, however, there is a man waiting for him. The two seem ready for a duel. At the end we see some gameplay, although it would be better to simply call it an interactive phase, during which Wolverine walks towards the opponent, with also a kind of HUD on the screen.
This is a very simple and, considering that it is a fan-made project, well done. We can see how TeaserPlay images Mavel's Wolverine as a much more cinematic game than Marvel's Spider-Man.
The video description explains that everything was done trying to use every function of Epic Games' Unreal Engine 5 , namely Nanite, Lumen, ray tracing and Metahuman. This is obviously only a concept and will in no way be published by the authors. Ther
e is also
no official link to Insomniac Games' Marvel's Wolverine.
We don't know much about Marvel's Wolverine, but through a job announcement it has been confirmed that the combat system will be gore.
Source Did you notice any errors?
---
The Comic That Shows Why Marvel Movies Can't Get the Fantastic Four Right
The comics artist Alex Ross, probably best-known for his painted work in books like Marvel's Marvels and DC's Kingdom Come (with writers Kurt Busiek and Mark Waid, respectively), published his very ...