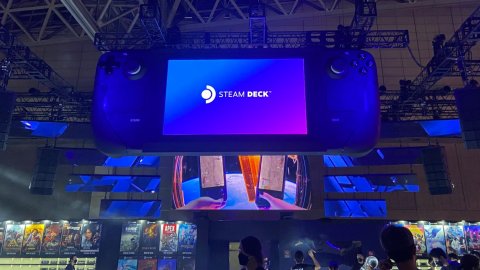 One of the strongest appearances at the
Tokyo Game Show
2022 is that of Valve's Steam Deck. The hybrid between a portable console and a PC is housed in a giant and eye-catching booth, which is hitting visitors tremendously. In addition, there are many units on display at the fair, framed by the many PC games that run perfectly on them.
Valve itself has posted photos to showcase the Steam Deck booth, which as you can see looks downright lavish.
Some have also noticed the presence of some Steam Deck units in other stands, used to demonstrate PC versions of games:
Valve is probably investing so much in Japan because the PC market is growing there. Furthermore, Steam Deck is essentially sold as a portable console, therefore a potentially very attractive product for the Japanese public, which is increasingly oriented
to mobile gaming
. In short, the Half-Life house is trying to carve out a slice of that market, which is worth millions of dollars.
Have you noticed any mistakes?