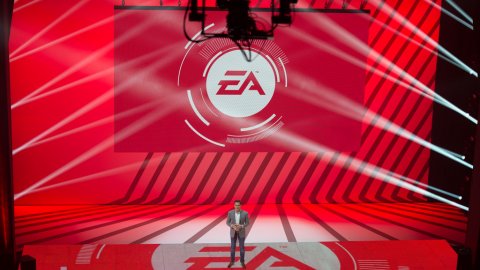 Electronic Arts backs off on NFTs
NFTs, to the chagrin of many players and critics, are one of the
hottest topics of
recent months. Many companies have professed their appreciation for these tokens, including
Electronic Arts
. Now, however, EA backs off and claims it is not heavily
betting
on them.
Three months ago, remember, EA said that NFTs were "an important part of the company's future". Now, though, Electronic Arts CEO Andrew Wilson said, "I believe collectibles will continue to be an important part of our industry, the games and experiences we offer our players. part of a blockchain, remains to be seen. We will evaluate this over time, but currently it is not something we are strongly betting on. "
A mosaic of EA games The turnaround of Electronic Arts is not then so surprising, considering the huge criticism that the players but also part of the market address to NFTs. Without having to search too much, it is easy to find that 80% of OpenSea NFTs
created for free are
a scam.
Various companies have tried to present their plans for NFTs, such as Team17, Atari, but also
Ubisoft
, however, which did not achieve the desired success and commented stating that it is the players who do not understand the advantages of NFTs. Even GameStop is focusing on NFTs.
We will have to see in the coming months how the market evolves and what strategy will be adopted by the larger companies.
Source Have you noticed any errors?
---
EA CEO said NFTs were 'the future of the industry.' Now he's not so sure
Electronic Arts
earnings: Andrew Wilson backs off of crypto - Protocol — The people, power and politics of techx