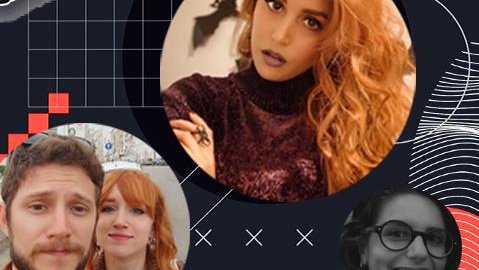 Bookclub
There are not only
video games on
geekinco. On our Twitch channel, in fact, Bookstore is back, the weekly appointment dedicated to books! Starting at 3 pm we will talk about the horror series Macabre published by Sperling.
We often love to go "off topic" on our pages. We do it with some films, certain technological topics, but sometimes also with books. Do you remember what they are? Those parallelepipeds made of paper (unless you have an ebook) in which wonderful stories and information are contained ... or frightening, as on this occasion.
From 3pm Gabriella awaits you on our Twitch channel with a Bookstore dedicated to a necklace not suitable for the faint of heart: we are talking about the horror Macabre series by Sperling. What are the favorite books of Gabriella and her guests? What are the most popular passages? And the more macabre ones? Find out with us on Twitch (find the player at the top of this news or in our pages) and let us know in the comments, see you later!
Have you noticed any errors?
---
Amnesty NSW February Bookclub - 'The Boy From The Mish'
The Amnesty NSW Bookclub meets up (currently via zoom) on the last Wednesday of each month for a relaxed discussion about that month's book.
Join us in February to discuss 'The Boy From The Mish' by Gary Lonesborough.
From the publisher:
"A funny and heartwarming queer Indigenous YA novel, set in a rural Australian community, about seventeen-year-old Jackson finding the courage to explore who he is, even if it scares him.
'I don't paint so much anymore,' I say, looking to my feet.
'Oh. Well, I got a boy who needs to do some art. You can help him out,' Aunty Pam says, like I have no say in the matter, like she didn't hear what I just said about not painting so much anymore. 'Jackson, this is Tomas. He's living with me for a little while.'"
Join us on Zoom at the event time by clicking here.