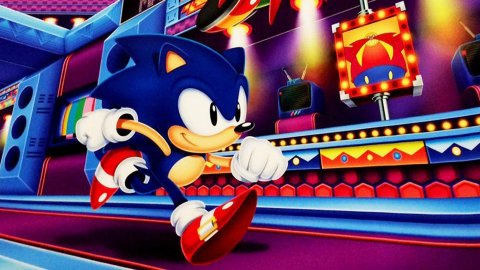 Some of the authors of Sonic Mania have decided to develop a new 3D platform, based on what emerges from teasers and job announcements by Evening Star Studio, a team founded by one of the authors behind the project of the chapter of the famous
Sega
series .
The story of Sonic Mania is very fascinating and speaks volumes about the passion of the developers involved: created for the 25th anniversary of the series, the game was developed largely by Christian Whitehead, an Australian game designer who is trained on the creation of modified roms and updated ports of the old Sonic.
These works have led him to the Headcannon team, to work on an official chapter of the series, or Sonic Mania, which has also turned out one of the best among those released in recent years, leading then also to an expanded and enriched
edition with
Sonic Mania Plus. At this point, the time has come for Whitehead to confirm himself with a completely original project and this should be the new game of his studio founded in 2018, or Evening Star.
The mysterious silhouette of the
protagonist of
the new game of Evening Star The first project of the team should be based on the character shown in the image above, a silhouette that seems to refer to a sort of character-mascot in a somewhat cartoonish style, in line with the classic platformers.
Among the announcements of this team also emerged the tweet reported above, which is looking for 3D Artist, level designer, gameplay Programmer and engine Programmer for a
new project
based on a proprietary software called Star Engine. The latter seems to have been built to focus mainly on stylized 3D graphics, perhaps in line with the 3D platform genre, at this point we
are waiting
for official information about it.
Source Have you noticed any errors?