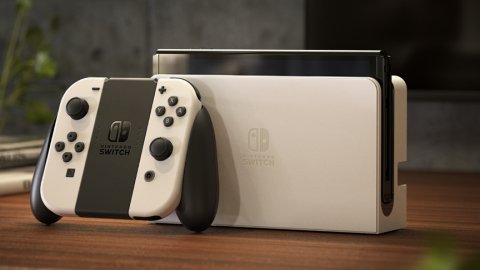 PS5
was beaten by Nintendo Switch in Spain for the second week in a row. After a long domination, the new Sony console had to give way to the Switch's OLED model, but the well-known problems of availability also weighed.
And so, after having confirmed itself as the best-selling console in Spain until October 10, PlayStation 5 experienced a sharp decline in conjunction with the launch of the
Nintendo Switch OLED
(review here), which placed 14,000 units at its debut in the Spanish market.
During the week from 11 to 17 October, however, there was a collapse on all fronts. Perhaps due to the national holiday of October 12, both games and consoles have sold substantially less and the result is a software ranking in which FIFA 22 (review here) has returned to occupy the top spot.
Electronic Arts
football is currently the second best-selling game in 2021 in Spain with around 190,000 copies, and in last week's top 10 it is followed by another blockbuster, Grand Theft Auto V. Only third Metroid Dread (review here).
Spanish ranking, week 11 to 17 October 2021
FIFA 22 (
PS4
) Grand Theft Auto V (PS4) ) Metroid Dread (NSW) FIFA 22 (NSW)
Far Cry 6
(PS4) FIFA 22 (PS4) NBA 2K22 (PS5) Far Cry 6 (PS5) Minecraft (NSW) Animal Crossing: New Horizons (NSW)
Source Have you noticed any errors?