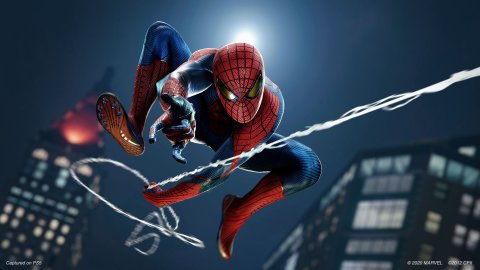 Marvel's Spider-Man
Marvel
's Spider-Man is a great game and it really gives us the impression of being Spider-Man. Not only because we have the powers, but also because we can live as Peter, the man behind the mask. Aunt May, in particular, is a fundamental character to understand who the hero is. Now, however, we discover that May has almost been removed from the game. The reason? She had too many wrinkles.
Speaking to GamesRadar +, comic writer Dan Slott - who helped create Marvel's Spider-Man - said Aunt May was initially not considered. "
They wanted
Aunt May to be just a voice on the phone. In a preliminary version of the game, they didn't want Aunt May to be a character."
Aunt May and Peter in Marvel's Spider-Man
According to
Slott, the motivation for which Insomniac Games did not want to include Aunt May was practical: "They were telling me how things were; according to them, an elderly character - with many wrinkles - is very difficult to create, if you want it well done and realistic. It requires the same amount of work needed to create five more characters. "
Fortunately, Slott held out, stating that the character absolutely had to be in the game. He said: "Look, Marisa Tomei [editor's note, Aunt May's actress in the Spider-Man movies with Tom Holland] isn't old at all. Aunt May mustn't have too many wrinkles; she can be younger." In fact, Aunt May proposed in Marvel's Spider-Man isn't too old and she doesn't have a lot of wrinkles, despite being older than the character played by Tomei.
Slott later stated that working with Insomniac is was "fantastic". Speaking instead of Marvel's Spider-Man 2: new villains, powers and
other details
emerge via a rumor.
Source Did you notice any errors?