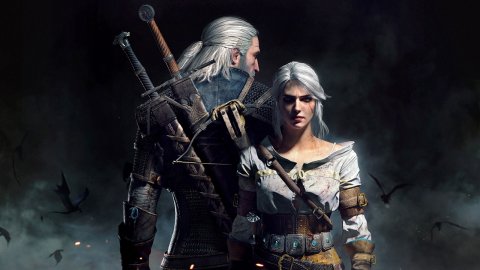 The
PS5
and Xbox Series X
| S versions of The Witcher 3: Wild Hunt also appeared in the database of the ESRB, the US land classification agency. In short, by now the official announcement by CD Projekt RED could be imminent.
Just yesterday, in fact, the next-gen versions of The Witcher 3 have been classified by the PEGI, thus suggesting a launch by the end 2021 release of the much anticipated upgrade
for PS5 and
Xbox Series X | S, despite CD Projekt RED's less than encouraging statements during the summer.
Now the hypothesis is further strengthened thanks to the classification by the ESRB . Considering that the PS5 and Xbox Series X | S versions will include, in addition to the graphics and performance improvements, also some free DLC inspired by the TV series of The Witcher, the upgrade could be released in conjunction with the debut on Netflix of the Season 2, fixed for December 17, 2021. But obviously this is just a guess on our part.
The Witcher 3: Wild Hunt classified by the ESRB Well at this point we are waiting for official news from CD Projekt RED, which could arrive in the course of the days, if not hours.
Meanwhile, the ESRB has also recently classified the PS5 and Xbox Series X versions of Dying Light.
Have you noticed any errors?