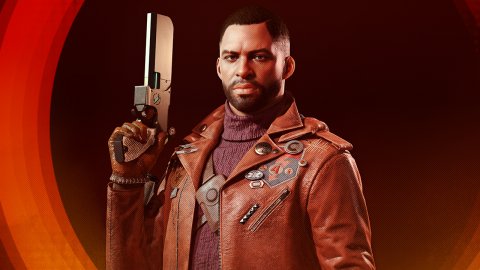 Deathloop, the extraordinary
PS5
exclusive developed by Arkane Studios, is available on Amazon on offer at the lowest price ever, both in the standard edition and in the Deluxe Edition.
Amazon Deathloop Offer - Amazon.It Exclusive (with Metal Poster) - Exclusive-
Playstation
5 € 74.99 € 49.99
View Offer
Offer Amazon Deathloop - Deluxe Edition (PS5) € 89.99 € 59.99
See Offer
This is clearly a bargain not to be missed, considering Deathloop's enthusiastic votes from the international press, which describes the game as a real gem. By the way, have you read our review of Deathloop?
Trapped on a mysterious island under the command of Colt, an infallible hitman, we
will have to
shed light on the time loop that forces us to always relive the same day and watch the back from
the attack of
Julianna, an assassin someone has commissioned to eliminate us.
The final result is an experience characterized by many original gimmicks, by very well written characters and by a gameplay that puts first freedom of action, allowing us to achieve our goals in the way we prefer.
Have you noticed any mistakes?