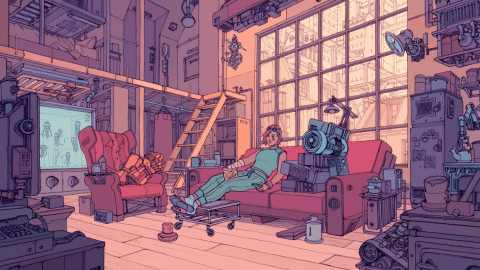 Riot Games has released an album consisting of 37 copyright-free tracks for online streamers and content creators. It
is available
on Spotify,
Apple
Music and YouTube. It's called Sessions: Vi. Streamers can then use this music for their own streams without fear of repercussions from artists and publishers.
This is a great gimmick that you can hear above. The 37 tracks last 1:40:11 in total. Here is
the complete
list of music collected by Riot for this copyright-free album:
chromonicci - Passengers junior state - Sage Hanz - Hollow Chief - new space Gemp, Sinnr - Geode xander - Reading Night Tennyson: - In Circles SwuM - Swing Engelwood - take your time Kupla - Home Is Where My Heart Is Laxcity - Iota Weird Inside - Manifold Weird Inside - mechanical Ivy Miscél - Who are you goosetaf - Recall SwuM - Abovve Idealism - Golden Sinnr - I Exist Hanz - Waiting Dilip, Otxhello - feels junior state - Sashimi Sofasound - Funkgroove Engelwood - midnight coffee chromonicci - Weekends. Tennyson - Daffodil Kupla - Afterglow xander - Growing Flowers Gemp - Finally Home goosetaf - First Light chief - who's here BIDØ: - infinite late year - trinity Miscél - Forever BIDØ: - breath Purple Cat - Woodpecker Purple Cat - Lights out Sofasound - Breathing Break
Riot Music Last month, Twitch warned streamers that new DMCAs were coming from the music industry. There was talk of a thousand references, although mostly directed to archived content and not to new direct. Twitch said she was disappointed that the music
industry is
not open to dialogue to find a solution.
Source Did you notice any errors?