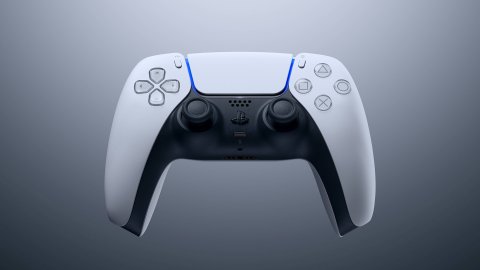 PS5
The DualSense, the
PS5
controller, is two-tone like
Sony
's gaming platform. For those who do not appreciate the black-white combination, there are two other versions: one completely black and one red-black. Now, a fourth is added: McDonalds. Yes, Sony and McDonald have collaborated to create an exclusive version of the
PlayStation
5 controller. Unfortunately (?) This is a model that, at least for the moment, is exclusive to Australia.
The DualSense McDonald, which
you can see
below, it was in fact created to celebrate McDonald Australia's 50th anniversary. Also, it cannot be purchased, but must be won by following a series of streams. For the moment, as mentioned, it is a promotion limited to Australia only, so we Italians can also ignore it.
Impossible, however, not to admire the McDonald-themed DualSense PS5. Of course, this is not the most beautiful controller in controller history, but considering that it is an exclusive edition, we expect many will try to grab it, if only to resell it online at crazy prices.
Tell us, what do you think? If you had a way to get one, would you use it? Or does the basic version remain your favorite model? Staying on the PS5 theme, we
would like to
point out that the WD_BLACK SN850 NVMe SSD with heatsink is compatible with the Sony console.
Source Have you noticed any errors?
---
Horizon Forbidden West
Horizon Forbidden West
Yesterday, reports began circulating that PS5's Horizon Forbidden West is about to be officially delayed from holiday 2021 to some time in 2022. The news was put forth by Jeff Grubb, then effectively confirmed by Bloomberg's Jason Schreier, though Sony or Guerilla Games has yet to officially comment.
ADVERTISEMENT
Horizon Forbidden West always seemed a bit shaky to make it out this year. There's of course the past year of the pandemic to consider in terms of slowing development, and when the game was spoken of, the sense was that they were trying to get it out this holiday, but it didn't feel like a sure thing.
If the delay is confirmed, it may create the narrative that Sony is losing its biggest exclusive of both the holiday season and the year in general. And yet the practical implications of this on the fate of the PS5 are…pretty much nothing.
The PlayStation 5 is the fastest selling video game console in history, rocketing to 10 million sales since its launch last year, and it continues to sell out almost instantly when new stock finds its way to storefronts. There's nothing to indicate this will slow down any time soon, and the current shortages are expected to last well into next year. In short, whether Horizon Forbidden West came out this fall or not, the PS5 was always going to be extremely hard to find over the holiday, and will likely keep selling out at this pace regardless.
Horizon Forbidden West
Guerilla
Microsoft too is selling out of Xbox Series X/S frequently, and if there's any story here, it's that at the very least, they can potentially pull the spotlight away from Sony this holiday as they're supposed to have two big releases in this window, Forza Horizon 5 on November 5 and Halo Infinite at an as of yet unspecified date, but they maintain it will in fact be 2021.
I can already see people saying "but you gave Microsoft a hard time when they delayed Halo Infinite out of 2020." I would argue that was a bigger deal at the time because A) Microsoft had just shown off footage of the game that looked quite bad, and it very clearly needed more time and B) Microsoft had heavily tied the launch of the Series X/S to Halo Infinite and they lost their flagship title while Sony launched with a lot more must-haves.
This time around, Horizon Forbidden West has already shown off gameplay which looked perfectly great, and wasn't a cause for concern. And Sony is already in a strong position in terms of console sales for the year, and has already released some hits earlier on, Returnal and Ratchet and Clank, namely.
ADVERTISEMENT
I think it will be a good moment for Xbox to grab the microphone, don't get me wrong. But no, this will not change the dynamics of the console sales race, with shortages ensuring the PS5 will continue selling out all season long. As for players, no one really has any issues with game delays in this day and age, and everyone is more than okay waiting for games to be finished in order to launch without issue. And that's something Sony in particular cares about a lot, given how much of its reputation rides on launching extremely high quality first party titles. Miss the holiday window if you have to, in order to keep that tradition going.
Follow me on Twitter, YouTube, Facebook and Instagram.
Subscribe to my free weekly content round-up newsletter, God Rolls.
ADVERTISEMENT
Pick up my sci-fi novels the Herokiller series, and The Earthborn Trilogy, which is also on audiobook.