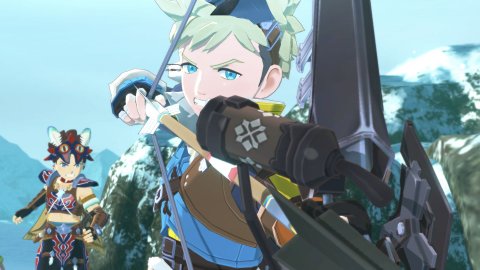 Monster Hunter Stories 2
: Wings of Ruin starred in the best launch ever for a jRPG on Steam, totaling over 30,000 players in the first few hours.
Monster Hunter Stories 2, players on Steam. Received with excellent marks by the international press, Monster Hunter Stories 2: Wings of Ruin confirmed the solidity of the formula developed by Capcom thanks to an engaging story, excellent characters and mechanics with a great depth.
In Previously the record was held by Persona 4: Golden, available on Steam since last year, which in turn had barely surpassed the results obtained by Final Fantasy XV:
Windows
Edition.
The data does not however indicate that the the whole genre of jRPG is experiencing a moment of grace on the Steam platform, since there are several Japanese productions that still struggle to establish themselves and enter the top 10.
In the case of Monster Hunter Stories 2 it probably has the great popularity of Monster Hunter: World, which allowed many users to get to know a previously little-known franchise in the Windows environment.
Source Did you notice any errors?