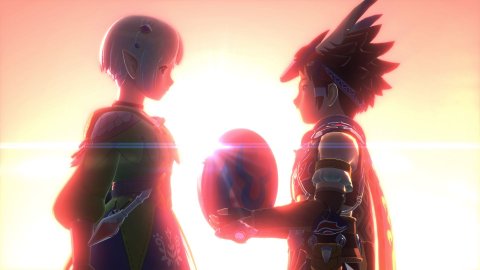 Monster Hunter Stories 2
seems to require a substantial download even if purchased in physical version, with the game on cartridge that would still need to download additional parts data at at least 15 GB according to the description that emerged, even if it could be less.
The information in question comes precisely from the photos taken on the packaging of the retail version of Monster Hunter Stories 2 and published on Reddit by the user StrangeMan2000K, who in fact on the front shows the notice "Download required, see on the back" and in the back specifies the request in question.
Monster Hunter Stories 2
for Nintendo Switch
, the cover indicates the need to download "The game requires a download of at least 15 GB, a microSD card is recommended (sold separately) . The free space requirement may vary ". In short, although this is not an official communication, we can take the matter as reliable, since the photos look very real.
Monster Hunter Stories 2, the amount of space required is visible on the back of the box However, the additional download requested could be lower, moreover in the count on the space required Capcom may have taken into consideration any future additions of content, so it could be a long-term request and not only related to the state of the game at launch.
However, the notice on the download request placed on the front cover seems to indicate that this procedure is still necessary even for the first start of the game, we'll see. In the meantime, of Monster Hunter Stories 2 we have seen the trailer on the co-op and post-launch content, while more information can be obtained from the test published a few days ago.
Source Have you noticed any errors?