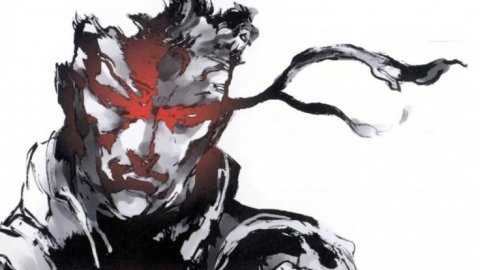 Metal Gear Solid
Let's go back to talking about Metal Gear Solid, unfortunately still with rumors whose reliability is to be demonstrated, which speak of a possible remake by Bluepoint that would involve changes not only to the graphics of the game.
So much for start, let's clarify immediately that this rumor comes from the alleged insider KatharsisT on ResetEra: it is precisely the same source that has carried on for months the rumor about the new Silent Hill for
PS5
in development at
Sony
Japan, pulling with it much of the information videogame, only to get to the point of having to review the issue in the face of the evidence of the closure of the team by Sony.
Probably not really a great business card as a person informed of the facts, however continue to enjoy of some credit as a "verified insider" at the forum in question, so his statements immediately trigger various speculations that, at least, open discussion n interesting ones.
In this case, KatharsisT intervened to report that Metal Gear Solid Remake is in development, another rumor that it had already launched some time ago, and that it
will not be
just an update with changes to the graphics. To those who pointed out that content changes without the direct involvement of Hideo Kojima could be suspicious, the alleged insider added that "Bluepoint is one of the most promising teams in the industry", and being so talented they could "remake any game, even modifying the contents without fear of quality ".
With this, in fact, he would also have reported that Bluepoint, the team that seemed to have been acquired by Sony, only to have perhaps denied the question,
is working on
the remake by Metal Gear Solid. Let's take it all as a mere rumor of a summer weekend.
Source Have you noticed any errors?
---
Microsoft Should Buy The 'Metal Gear Solid' Franchise
Microsoft should buy the Metal Gear Solid franchise and give it back to Hideo Kojima.
Credit: Konami
Over at GamesBeat, Jeff Grubb reports that Metal Gear Solid and Death Stranding developer Hideo Kojima has signed a "letter of intent" with Microsoft to create a game based on Microsoft's cloud technology.
ADVERTISEMENT
Grubb writes:
"Hideo Kojima and Microsoft have signed a letter of intent that states the two parties intend to work out the details on a publishing agreement for a new Xbox game, according to sources familiar with the matter. This is a key step in the negotiations between the Metal Gear Solid creator and the Xbox company. This signifies that both parties have agreed to a generalized deal while lawyers continue hashing out the finer points.
"Microsoft and Kojima's teams have spent months discussing a possible partnership, and now it is more likely than ever that those conversations will bear fruit. The deal is so close that Microsoft has begun preparing for what Kojima will need to make his new game."
Grubb also notes that veteran developer Kim Swift has been brought on board by Microsoft. Swift previously worked on Valve franchises Portal and Left 4 Dead.
"Last week, Microsoft announced that it had hired Portal and Left 4 Dead developer Kim Swift to oversee partnerships for cloud-based games. Swift most recently worked at Google's cloud gaming service, Stadia. Microsoft hired her with the purpose of assisting in making Kojima's cloud game a reality."
Microsoft and Kojima are no strangers. Previous Kojima titles have been announced at Xbox showcases, for instance. Despite Sony quickly bringing Kojima over to work on Death Stranding after his departure from Konami, Kojima has remained independent.
While I doubt this new game partnership between Microsoft and Kojima Productions has anything to do with Metal Gear, it did get me thinking. Konami seems intent on doing very little with the franchise as the Japanese publisher has largely left the realm of video games behind, and is focusing on the big, lucrative business of Pachinko machines.
So why doesn't Microsoft buy the franchise? If Microsoft could get the rights to Metal Gear and put Kojima back in the helm, making all forthcoming Metal Gear games Xbox/PC exclusive and bringing all past titles to Xbox Game Pass, that would be a significant victory in the console wars. It would also ensure that the beloved video game series has a future which would be good for fans, even if Sony fans were left out of the equation.
It would certainly be a huge win for Xbox Series X and—perhaps more importantly—Xbox Game Pass. Whether Konami would sell, of course, remains an unknown. But Microsoft has used its buying power plenty over the past few years and everyone has a price.
ADVERTISEMENT
Check out the biggest video game releases of July in the video I made below:
Or watch this video on YouTube.
ADVERTISEMENT
Follow me on Twitter and Facebook. You can support my work on Patreon or Substack, and subscribe to my YouTube channel here.