Among Us: Pokimane criticizes the new map The Airship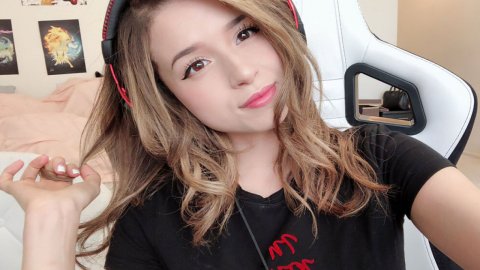 Among Us
Among Us recently added a new map, known as The Airship. The fans of the game then immediately decided to put it to the test and so it was also for the most famous streamers, such as Pokimane. The Twitch star had his say on what the developers of Among Us had achieved and couldn't hold back some criticism.
Pokimane said, to be precise: "So, what I think of The Airship ... I think that this Among Us map is a little too big, there is too much stuff. I love a lot of parts of the map, but all together there are too many. Also, there are too many parts that you can appear in. It gets really difficult to play because yes has the feeling that it is impossible to suspect someone. Even if someone has to complete a goal here and then somewhere else, it would be really difficult to check that they are really doing it without being together all the time. It is very difficult to obtain reliable information. br>
Pokimane's opinion is therefore simple: The Airship has several good ideas, but the developers have exaggerated and created such a large environment that the "investigation" process is too complex. After all, that's the heart of Among Us gameplay.
Do you feel the same way too? Is The Airship Too Big? Or are you enjoying the new Among Us map?
We already know, in any case, that The Airship is a success at launch: strong increase of players
connected to
Among Us.
Among Us: The Airship Source Did you notice any errors?
---
'Among Us' will get 15-player lobbies and a new art style
After a lengthy wait, Among Us' latest map, the Airship, is available to download today. With it comes the biggest update developer Innersloth has released for the game to date. Included in the package are a persistent account system and an extensive collection of new hats. However, the studio has even bigger changes planned for the future.
In a blog post detailing today's update, Innersloth says it's working on introducing 15-player lobbies and a revamped art style. Innersloth artist Marcus B has 'completely' updated the visual assets to clean up lines and make the animation process easier. '[We] can't wait for you to see that soon,' the studio's community director, Victoria Tran, said. 
Innersloth promised to share a more detailed feature roadmap in the future and do a better job of letting the community know what's happening at the studio. With two new hires, it also expects future updates won't take as long to deliver. In the meantime, you can download the Airship on PC, iOS, Android and Nintendo Switch.