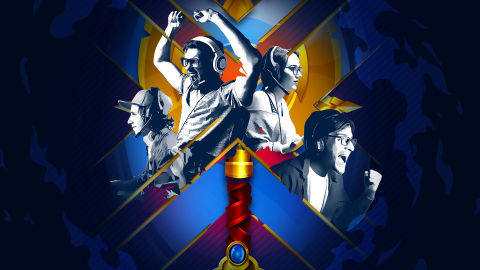 Hearthstone, Red Bull
The third edition of Hearthstone's Red Bull: The Brawl will start on May 5, 2021. This tournament is one of the most important in our country, as it will give the opportunity to get a slot to access the
Blizzard
Masters Tour.
The Red Bull: The Brawl, also thanks to its exclusive and particular format that sees the players engaged in three games at the same time, it is now a fixed appointment on the national competitive scene and will officially enter the preliminary phase starting from 5 May. All interested parties will be able to register for the competition until May 26th at this address.
The calendar of the new edition of
the tournament
includes 4 online qualifying rounds that will be played weekly - every Wednesday - starting from May 5th . Each Qualifier will highlight the competition's best talent through truly breathtaking 1v1 challenges that will follow the Conquest format. At the end of the first phase, the 8 qualified players plus 4 wild cards will be divided into double elimination groups from which the best 4 players will emerge who will battle until the last mana crystal in the much coveted final phases.
The 4 top players of the tournament will be called on June 13 to compete for the final prize and the coveted title of Italian Red Bull champion: The Brawl 2021. For the first time, then, the winner will also have the extraordinary opportunity to land on the Masters Tour, a competitive first-tier Hearthstone series officially organized by Blizzard. The appointment with the most exciting tournament on the Italian
esports
scene
dedicated to
the card game most loved by gamers promises to be immediately unmissable for the passionate Hearthstone community and for all export lovers and will, as usual, be broadcast live on the Twitch Red Bull Italia channel. <
The poster of Red Bull: The Brawl 2021. Also this edition of Red Bull: The Brawl will see Predator appear as technical partner of the event to underline the constant commitment of the brand to support the Italian esports scene. Tiziana Ena - PBU & Marketing Head Acer Italy states in this regard: "We are pleased to confirm once again the partnership between Red Bull and Predator, thanks to which we will make
available to
aspiring champions of The Brawl 2021 a range of even more powerful devices equipped with the latest technologies. "
Have you noticed any errors?