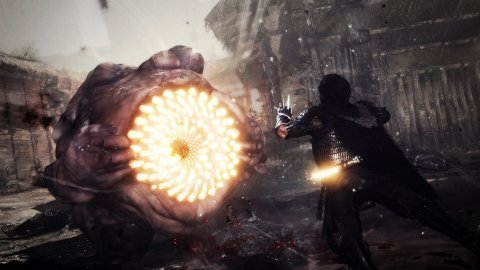 Nioh
Through the game's official Twitter account, Team Ninja announced that the Nioh series has sold a total of five million copies. The figure includes both episodes and all the platforms on which the game was launched.
Sales are divided as follows: Nioh, 3 million copies; Nioh 2, 2 million copies. Sales by platform were not disclosed. Team Ninja has therefore confirmed that its series has had a good success, even if it remained the prerogative of a niche, however substantial, of players. After all, it certainly does not have mass market characteristics, given the difficulty of both chapters.
The latest edition of the series is the Nioh Collection,
released on PS5<
/a>
. Both games are also available
on PS4 and
PC.
If you want
to know more, read our review, where we wrote:
Nioh 2 The Complete Edition evokes the same sensations experienced at the end of the development process of the first chapter. However, what raises this version from the past is the addition of a series of technical options that allow even more customization and choice for the player. This cannot and must not change your initial idea. If you loved Nioh and the hybrid it brought to market so well, play it safe. All those who have not yet felt attracted to the game, know that here you will not find anything really new in terms of gameplay.
Have you noticed any errors?
---
Nioh Series Has Sold 5 Million Units
Team Ninja hopes fans will look forward to its "new titles."
Update: Team Ninja and Koei Tecmo have confirmed that Nioh 2's total worldwide shipments and digital sales have crossed two million till date.
Original Story:
In a recent tweet, Team Ninja announced that the Nioh series has sold over five million units worldwide. The developer expressed its "deepest gratitude" to players and said it hopes they'll look forward to "Team Ninja's new titles." While updated sales numbers for Nioh 2 weren't provided, publisher Koei Tecmo revealed that over 1.4 million copies had been shipped as of January 2021.
Nioh 1 first launched in February 2017 and would come to PC later that year. Nioh 2 released in March 2020 for PS4 first before eventually coming to PS5 and PC this past February. Instead of William, the protagonist is Hide, a half-yokai demon slayer, who contends with the enigmatic Kashin Koji. The goal is still slaying hordes of yokai but this time, players can shift into different yokai forms to counter attacks. Soul Cores also drop from defeated foes which bestow yokai abilities.
Like its predecessor, Nioh 2 received three story DLC and numerous updates that have been collected into Nioh 2 – The Complete Edition. You can check out our review for The Nioh Collection, which features remasters of Nioh 1 and 2 for PS5, here. As for the future, the series has currently reached a "resting point" with Team Ninja starting full-scale production of other titles this year. Stay tuned for more details in the meantime.