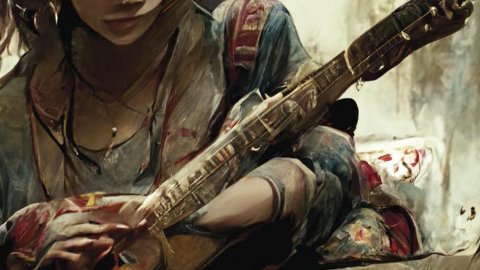 With great joy we report the birth of Loading, a series of books dedicated to the world of video games, directed by Professor Francesco Toniolo and published by the publishing house Ledizioni. Written by Matteo Genovesi, the first volume of the series is titled "Chiaroscuri Morali: Imaginary world and inner worlds in the saga of
The Last of Us
" and is obviously dedicated to the work of
Naughty Dog
:
Conceived in the studios Californians of Naughty Dog, the videogame saga of The Last of Us has outlined an ethically complex imaginary world, giving virtual life to truthful characters who are morally cornered by uncontrollable events. This volume analyzes both the implicit connections between the world conceived by Naughty Dog and the one we live in, and the playful and narrative design strategies that involve concepts rooted in human history such as those of ethics and morals, useful for understanding profound psychology. rooted in the inner worlds of the protagonists of the saga.
The cover of Chiaroscuri Morali: Imaginary world and inner worlds in The Last of Us saga Matteo Genovesi is a Design Thinking teacher for videogames at the University of Padua and Screenplay for videogames at the Academy of Fine Arts in Bari.
In addition to Chiaroscuri Morali, two other books are already planned for the Loading series, which will be published in 2023: one dedicated to the music of Final Fantasy (written by Mario Petillo) and one dedicated to monsters and cryptozoology in video games (written by Giorgia Fanelli and Francesco Toniolo).
Have you noticed any errors?