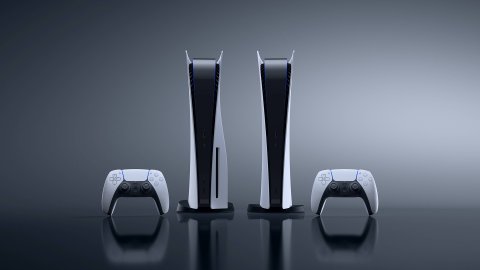 PS5 at 25 million units sold
Sony
today released its financial results for the second quarter of fiscal year 2022, which ended September 30, 2022, showing record figures with 25 million
PS5
s sold in total following a significant increase in console distribution but with a drop in PS Plus. .
3.3 million PS5s were released in the quarter ended September 30, 2022, which represents an all-time record in terms of the gaming market and bringing the total of PS5 to 25 million worldwide, demonstrating a very fast penetration of the
new generation
on the market, now also supported by a net increase in the pace of production and distribution.
Revenues rise by 16% compared to the previous year to 2.751 billion yen, as well as net revenues of 264 billion yen, although both results in dollars were lower than the previous year (19.91 versus 21.52 billion dollars and 1.91 versus 1.94 billion dollars) due to the very weak. The profits of Sony's gaming division show a drop of 49% to 42.1 billion yen, mainly due to development and acquisition costs (including that of Bungie from 3.6 billion dollars) according to reports from Sony.
There is also a decline in
PlayStation Plus
subscribers, from 47.2 million to 45.4 million, continuing the negative trend that had already emerged in previous results.
PlayStation, the headquarters However, sales in the services sector are higher, suggesting that the move to the new three-tier PlayStation Plus organization has nonetheless compensated for the decline, through an increase in cost of subscribers and a greater diffusion of the higher tiers. Monthly active users
on PlayStation
Network also fell this quarter, from 104 million to 102 million, and this is the lowest point Sony has recorded in this area since the beginning of 2020.
Despite the record result in the quarter, the fact that Sony sold a total of 5.7 million PS5s in the first two quarters still makes the announced target of 18 million PS5 sold during the fiscal year quite far, with over 12 million of these expected to to be sold in the next two quarters, but we are waiting to see the full results of the new production rate and the higher availability expected on the market.
Source Have you noticed any errors?