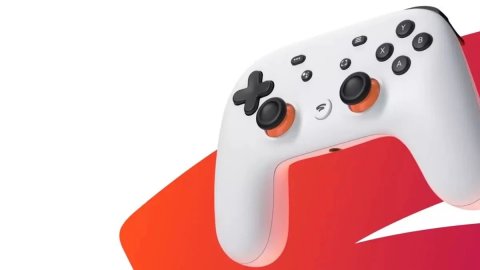 Google Stadia
Google has started sending the first refunds to
Google Stadia players
, in view of the closure of the service on January 18, 2023. The confirmation came from the official website of the company, in which we learn that the process is managed entirely by an automatic system.
As promised in September, Google will fully refund the purchase of all Stadia hardware (Stadia controllers, Founder's Edition, Premiere Edition and "Play and watch with Google TV" packages) and digital content (games, DLC and in-game currency) via the Google Store.
The process has started now and
it will be
a gradual process. According to what is reported in the official FAQ, all users should receive refunds at the latest by January 18, 2023. Delays may occur if the original form of payment
is no longer
available and additional steps will be required to complete the refund process.
"Starting November 9, 2022, Stadia will attempt to automatically process refunds for all purchases of games, add-ons and subscription fees other than Stadia Pro made through the Stadia store, "reads the official FAQ.
"We ask you to be patient while we process these transactions and not to contact customer support, who
will not be
able to expedite the refund. We plan to process most refunds by January 18, 2023."
Google Stadia will close its doors on January 18, 2023 It is explained that the system will try to automatically refund all Google Stadia users via the payment method they used on the platform. If this is not possible for any reason, an email will be sent to the associated Google Account, with all the instructions necessary to set up a different refund method.
We also learn that the first credits will mostly concern the purchase of digital content, therefore games and DLCs, while as regards those of hardware purchases, Google is still working on a targeted procedure, promising that in any case also most of these refunds will be issued by January 18, 2023.
For all the details on the refund process for hardware and digital purchases of Google Stadia, please refer to the official FAQ, which you can consult at this address.
Source Have you noticed any errors?