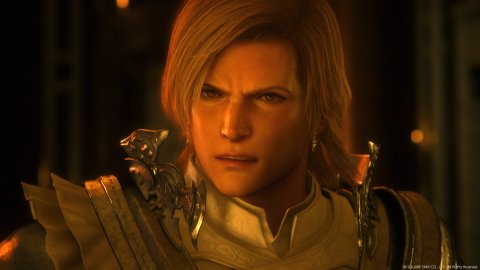 Final Fantasy 16
The
release date of
the highly anticipated Japanese RPG Final Fantasy 16 will be revealed later this year. After all, development is 95% complete, so the development team no longer has many doubts about making it or not. The news came from the pages of the Japanese magazine Famitsu, unfortunately without other details.
In short, Final Fantasy 16 has proved to be a much quieter project than Final Fantasy 15 on the development side, which was the subject of multiple rethinks and changes of direction during its realization. This is demonstrated by the fact that Square Enix keeps everyone updated on the status of the works since the announcement, even providing, as in this case, the percentages of completion.
When could the release date be announced? The most probable hypotheses are two, given that there is talk of knowing her in two months. The first is that of a new event dedicated to the Final Fantasy franchise, the second is with a new trailer released during The Game Awards 2022, arriving in December. The event organized by Geoff Keighley would guarantee a very high exposure to the news, given the incredible numbers he is capable of doing every year.
Final Fantasy 16
is one of
the most anticipated Japanese games of the moment. For now it has been announced as a
PS5
exclusive. We do not know if it
will arrive on
PC or not and if in the future
we will see it
on other platforms. The release is expected to take place in 2023, which at this point can be (almost) taken for granted.
Have you noticed any errors?