Murder in Naples: son kills his mother, apparently for a quarrel over the money spent on video games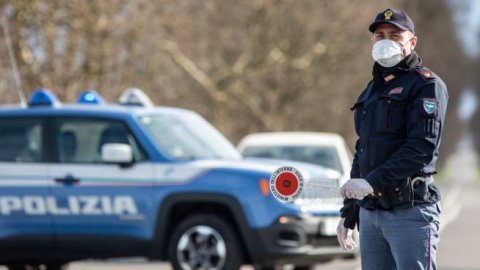 Murder in Naples
On 15 June 2022 Filomena Galeone (61) was killed by her 17-year-old son in her apartment in Naples. According to new information that emerged recently, it seems that the boy's fury was the result of a quarrel with his mother, related to the money the boy had spent on video games.
According to sources, the boy had spent a hundreds of euros in top-ups of your
PlayStation
digital wallet, to
be able to
purchase
video games and
additional content of various kinds. The mother, on her return home, scolded her son for the shopping and this seems to have caused the boy's anger who, shortly after, took a kitchen knife and hit his mother about thirty times.
The moments after the murder were filmed and shared online. The boy was seen on the balcony with bloody hands and knife in hand. When asked what had happened, the boy claimed that his mother had stabbed herself, that he did not want to do anything and that the mother had even tried to hit him.
A frame from the video that shoots the moments following the murder On the evening of June 15, the boy was arrested. He
is accused of
murder aggravated by futile motives and cruelty. However,
it will be
necessary to understand if there are other reasons behind the boy's actions and if the quarrel was only the straw that broke the camel's back.
Have you noticed any mistakes?
---
Man shot dead in Naples street
(ANSA) - ROME, JUN 15 - A 66-year-old man, Michele Della Corte, was shot dead in a street near his home in the Soccavo quarter of eastern Naples early on Wednesday.    Carabinieri police have opened an investigation and they are not ruling out any hypotheses regarding who may have been behind the murder and what the motive was.    The victim was familiar to the forces of law and order, sources said. (ANSA).   
ALL RIGHTS RESERVED © Copyright ANSA ]]>
Ottieni il codice embed
]]>