An APU with Zen 4 core and RDNA 3 GPU comes up
According to
the YouTube channel Moore's Law is Dead, AMD has already rolled up its sleeves to develop an additional APU with a Zen 4 core and integrated RDNA 3 graphics. According to what the Youtuber shared, it would be a smaller chip than Phoenix Point, which is why it would have taken the name of "Little Phoenix". This would be the successor to Van Gogh, the APU used on Steam Deck and made in collaboration with Valve.
MLID information says that the CPU would be equipped with 4 cores and 8 threads, along with 4 WorkGroup Processors . This configuration is completely the same as the one used on Mendocino, differing only in the presence of the Zen 4 cores and the integrated RDNA 3 graphics. The latter includes a quantity of CU 4 times greater and would be 50% more efficient than RDNA 2, architecture on which the iGPU present in Van Gogh is based.
| : th_hardware_d_mh2 "); }
Staying on the subject of APUs, a new
prototype of
the Phoenix Point CPU has recently emerged on the MilkyWay @ Home platform. It is a processor announced by the company at the Financial Analyst Day 2022 event, together with the Granite Ridge CPUs, which will include Zen 4 cores and RDNA 3 graphics, as well as supporting the latest standards such as PCI-E 5.0 and DDR5 RAM memories. . You can learn more about the news in our dedicated article.
---
AMD Reveals Zen 4 Laptops CPUs; Announces Timeline for Zen 5, RDNA 3, and RDNA 4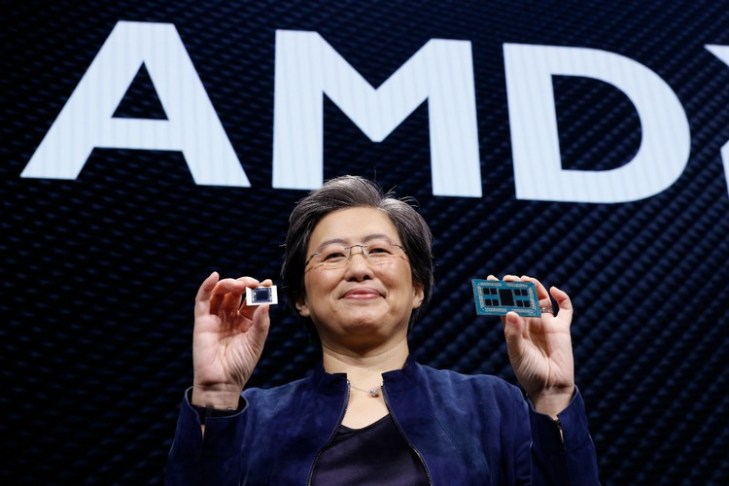 At its Financial Analyst Daye earlier this week, AMD detailed its plans to expand its product portfolio in the market. During the conference, the chipmaker shared the roadmap for some of its highly-anticipated products, such as the Zen 4-based Ryzen 7000 series and upcoming Zen 5 and RDNA 4 manufacturing nodes, which will make their way to the market by 2024. Check out the details right below.
During the event, AMD announced that its upcoming Ryzen 7000 CPUs based on the latest Zen 4 architecture will come out later this year. The Zen 4 CPU core is expected to power high-performance 5nm x86 CPUs that will offer a 25% improvement in per-watt-performance and 8-10% faster Instructions Per Clock (IPC). AMD will release the first desktop and server components based on the 5nm process later this year. Although the laptop CPUs will continue to be manufactured on TSMC's 4nm node.
Going forward, the company will release the Zen 5 CPU core, which it claims is being "built from the ground up to deliver performance and efficiency leadership across a broad range of workloads and features and includes optimizations for AI and machine learning", in 2024. Although details about the said CPU core are currently under wraps, AMD confirmed that they will be based on both 4nm and 3nm nodes.
Coming to the graphics department, AMD announced that its upcoming RDNA 3 gaming architecture will use a chiplet design and will be manufactured using the 5nm architecture. It will also support the next-gen AMD Infinity Cache technology and other enhancements to deliver a 50% per-watt-performance improvement as compared to its previous RDNA 2 architecture.
Following RDNA 3, there will be an RDNA 3+ architecture for some of its upcoming products. However, the next-gen architecture, that is RDNA 4, is expected to make its way by 2024. So, if you are an AMD fan and want to know more about the company's upcoming products and advanced manufacturing innovations, stay tuned for further updates. Also, let us know your thoughts on AMD's plans in the comments below.
Leave a comment