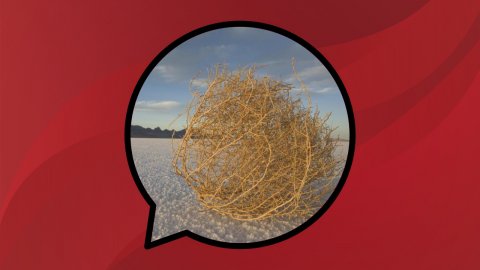 Starfield and Redfall postponed
After the dramatic announcement of the postponement of Starfield and Redfall to 2023, on a date to be set in both cases, let's see what are the
Xbox
exclusives left for 2022.
Is the field roll the symbol of Xbox in 2022? Okay, the roll has passed. Don't panic, because the situation is much worse than it seems. There is really nothing whatsoever, aside from the final version of Grounded. Between us, let's not waste time minimizing: if something big is not announced at the June event for the second half of 2022, this year will have been almost a desert for the Xbox in terms of exclusives, either unfortunately (see S.T.A.L.K.E.R. 2), either out of excess of optimism (announcing
the release date of
Starfield more than a year earlier, knowing well how Bethesda works), or because evidently the long-term planning of
Xbox Game Studios
has gone too long this time, with the paradoxical risk of clogging up with releases in 2023.
Let's not make it a question of what comes out or doesn't come out on competing consoles. The point is not how many games others have or don't have. If I have
Xbox Series X
or S I want to play on Xbox Series X or S, as well as if I have
PS5
I want to play on PS5. Knowing your neighbor's house is on fire is no big consolation if yours has collapsed, unless you're a consul warrior, so a deeply simple mind.
Of course Starfield was in danger of being sent back. everyone understood a little. It was enough to read the words of Todd Howard said in an old interview with the Washington Post to understand it: "We are confident about this date, otherwise we would not have announced it." When did this man ever say something true? Come on, that wouldn't be Todd Howard.
Joking aside, it is clear that a postponement in some way is always good news (at least partial). With Starfield the risk was to have another Cyberpunk 2077 and with Redfall another Battlefield 2042. Better to wait a few more months and have the games in good condition than having them first but in a bad state. It must also be said that there will be no shortage of games on Xbox, given that all the most important third-party titles will be released. The point, however, is not this, but another: after an excellent end of 2021, from Xbox it was legitimate to expect a sparkling 2022 in terms of exclusives. Instead we are still here hoping for the next event and looking forward to next year, which, frankly, is starting to be tiring.
Let's talk about it is a daily opinion column that offers a starting point for discussion around the news of the day, a small editorial written by a member of the editorial staff but which is not necessarily representative of the editorial line of geekinco.
Have you noticed any errors?
---
Bethesda announces Starfield and Redfall have been delayed to 2023
What just happened? One of the most anticipated upcoming game releases of this year, Starfield, won't be arriving in 2022. Bethesda announced that its RPG has been delayed along with Redfall into the first half of 2023, news that will disappoint many gamers looking forward to playing the so-called 'Skyrim in Space.'
A tweet from Bethesda announcing the delays doesn't go into any great detail as to why Starfield and Redfall have been postponed, beyond the usual excuse of requiring extra time to add polish to the games.
'We've made the decision to delay the launches of Redfall and Starfield to the first half of 2023. The teams at Arkane Austin (Redfall) and Bethesda Game Studios (Starfield) have incredible ambitions for their games, and we want to ensure that you receive the best, most polished versions of them,' it reads.
The post did have some good news in that we can expect to see our first deep dives into both titles' gameplay this summer.
Starfield's Steam page went live back in December, but the game wasn't due to launch until November 11 this year–the same date Skyrim arrived back in 2011. We said at the time that this was dependent on it avoiding the delays we're so used to seeing from large, highly anticipated games. Given how little Bethesda has shown of Starfield so far, missing that date isn't too surprising.
Starfield's Steam page, which still shows 11.11.22 as the planned release date, notes that it will be Bethesda Studios' first original RPG in 25 years. Let's hope it lives up to the hype.
The Starfield announcement will likely overshadow the fact that Redfall has also been delayed into 2023. Arkane Austin's four-player co-op vampire FPS was shown off at last year's E3. It looks pretty interesting, especially for those who enjoy the likes of Left 4 Dead/Back 4 Blood and the Warhammer: Vermintide games.