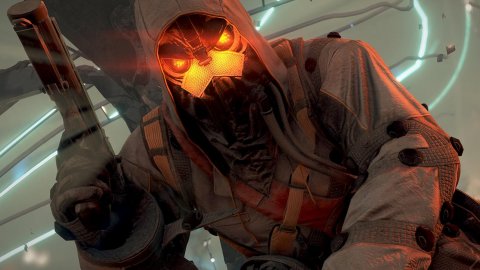 Killzone VR was in development at Supermassive Games but Sony has restarted the project
Killzone VR was once in development at Supermassive Games, as reported by Bryan Paul of "PSVR Without Words" in a recent GamesCast podcast. However,
Sony
would take control of the game from the team in 2019 and restart development internally.
Killzone VR has been reportedly in development at Supermassive (Until Dawn, The Dark Pictures Anthology) for years. The game was meant for the first PS VR. However, Sony was not satisfied with the quality of the work done by the team and in 2019 decided to regain control over the game. This is what is "certain" indicated.
Bryan Paul then continues with a personal speculation. Considering that the development of Killzone VR has restarted in 2019, it would not have made sense at that point to make it for the first PS VR. Considering it wouldn't be ready for years, it would have made more sense to start development directly for PS VR2.
Paul is also
betting
that Killzone VR will be one of PS VR2's launch games. He also believes it could be one of the games featured at the June 2
State of Play
or at a later event. He says everyone will be happy to see him.
Obviously, this is a mix of rumors and speculations, so all the information must be taken with a grain of salt. You can find Paul's statements at 1:02:40 of the video below.
Staying on the subject of VR and shooter, according to a report
Call of Duty
Modern Warfare 2 will
offer a VR mode exclusive to PS VR2.
Source Have you noticed any errors?