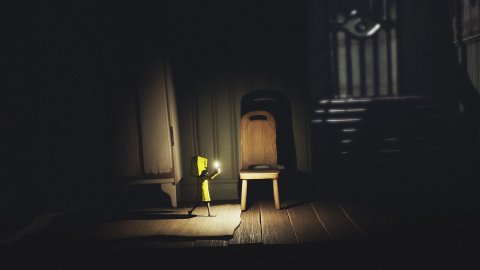 Tarsier Studios, the Swedish development team responsible for the Little Nightmares series, has practically announced the new game through a disturbing video teaser published through Twitter, which still shows practically nothing but seems to refer to the new project that
will be announced
soon.
"We have been busy", it says in the message, with a short animation underneath that appears to show some elements of a story or scenarios that could be part of the new game. In the space of a few seconds you can see a sort of wooden structure, a strongly illuminated road with a car hit by the light and then a comple
x and s
omewhat disturbing silhouette.
The sounds accompanying the short introduction do not bode well, apparently, which suggests the fact that the new game from Tarsier Studios also tends towards horror, as we have seen with the experiences previous. Recall that the team is responsible for Little Nightmares and Little Nightmares II, both games with adventure elements and characterized by high-impact atmospheres, halfway between the dark fairy tale and the real horror, with a grotesque style.
We do not know anything else for the moment: considering the timing of this teaser, it is possible that the announcement with the presentation of the new Tarsier game will take place in the next period, within the Summer Game Fest, at
Xbox
& Bethesda Showcase, PC Gaming Show or during Gamescom, but there may be other eligible events.
Source Did you notice any errors?