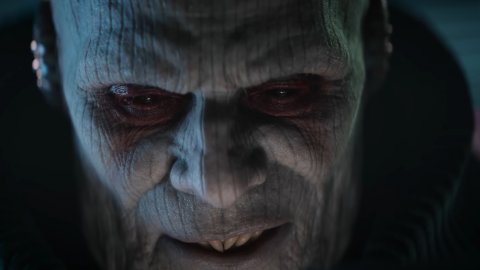 Star Wars Jedi
The director of
Star Wars Jedi Survivor spoke about the game and revealed that the plot will be "darker" than that of the previous title, Fallen Order.
A Stig Asmussen, who was also director of Fallen Order as well as the upcoming Star Wars Jedi Survivor, it was asked if the new game wants to be more "mysterious and menacing". The answer was, "You guessed it. That's right, that's the point in terms of tones: we want to ask the player
a lot of
questions, but they have to be intrigued. The game
is all about
survival. That's why it's called Jedi Survivor. . These are dark times and Cal and the rest of the crew are doing everything they can to stay alive. "
" This could mean that they are forging bonds with people who, in other times, might be considered disreputable. . Some of these aspects are represented in the trailer and, again, I don't want to reveal anything, but there is definitely a sense of ... I don't want to spoil anything, sorry. "
Clearly it is still too early to
be able to
find out in detail how the plot and the atmosphere of the game will be managed, but already now the director wanted to confirm that
it will be
darker: we will have to settle for this.
The trailer for
Star Wars Jedi Survivor had obviously already hinted at it.
Staying on the subject, we point out that Star Wars Jedi: Survivor could include some news cut from Fallen Order.
Source Did you notice mistakes?
---
Respawn's 'Star Wars Jedi: Survivor' arrives in 2023
Respawn Entertainment has confirmed that Star Wars Jedi: Survivor, the sequel to Jedi: Fallen Order that it first announced earlier this year, is happening. At the Star Wars Celebration event in Anaheim, the studio has revealed that Jedi: Survivor is a direct sequel to Star Wars: Fallen Order, which is an action-adventure game released back in 2019. Survivor is set five years after the events of its predecessor and will still feature the protagonist Cal Kestis (and his droid companion BD-1) as one of the last remaining Jedi in the galaxy that's ruled by the Empire.
The studio said Jedi: Survivor will expand on the first game's combat system — and perhaps improve on it, too. Some players weren't quite fond of Jedi: Fallen Order's combat and considered it a weak aspect of the game. Jedi: Survivor is scheduled to come out in 2023, with Electronic Arts aiming to get it out by the end of its fiscal year in March. Respawn is currently developing it for the latest generation of consoles, particularly the Xbox Series X|S and the PlayStation 5, though it will also be released for PCs. The studio doesn't seem to have plans to release it for older consoles like the Xbox One and the PS4.
You can watch an official teaser for the upcoming game in the video below: