Fiat 500e the best-selling
The car market is experiencing a very difficult moment, and despite the energy revolution underway, electric and plug-in hybrid cars are also starting to feel this difficulty: in April 2022,
according to
data from Jato Dynamics, it would be seen a 1.4% contraction in annual sales
of electric
or electrified cars. Despite the decline, the market appreciation of models such as the Fiat 500e
continues to
grow, confirming its position at the top of the ranking.
In Europe the situation is profoundly negative but it is doing badly all over the world, too in the richest countries: -20% month on month between April 2021 and April 2022, with a -13% on the total of the first 4 months for the old continent, while in the USA there is a -18% and in China a -48% , but they have been in lockdown for months so it is perfectly understandable why this drastic decline is.
The contraction is mainly caused by plug-in hybrids, which are being replaced by purely
electric one
s: in April they were 83,000 100%
electric cars
registered in Europe, recording a growth of 13% compared to the previous year, while the share of plug-ins fell by 15%.
| ); }
Tesla totally absent from the ranking , given that in April the Elon Musk automaker was virtually unable to produce any of its cars, after having recorded very important numbers in the first months of 2022.
As for the groups, Stellantis enjoys the success of the Fiat 500e and surpasses Volkswagen, reaching 16,000 electric cars sold, equal to 20% of the total; the German group stops at 18.2%, followed by Hyundai-Kia which holds 15.1%.
---
Fiat 500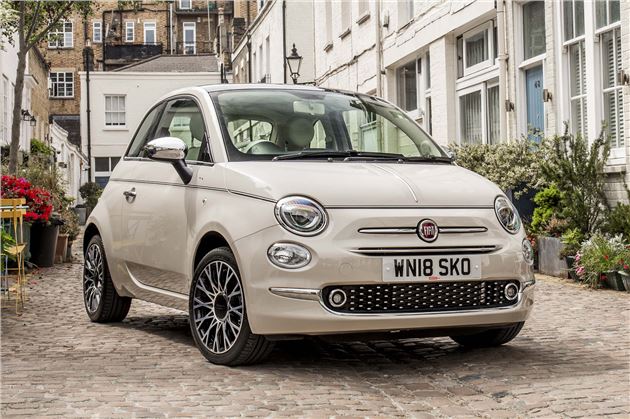 Fiat 500 Review
A huge success for Fiat, the 500 is certainly cute, plus it's available with a huge range of customisation options, right down to coloured keyfobs. Unfortunately, it's not the most practical small car, with a cramped cabin and a small boot but, if you've fallen for the cute looks, you'll forgive a few flaws.
The engine range consists of a 1.2-litre petrol, a 0.9-litre TwinAir petrol or a 1.3-litre diesel. Of these the TwinAir suits the 500 best – it's responsive and eager, although meeting official economy figures in real world driving is tricky. Earlier cars were also offered with a 1.4-litre petrol, but this was discontinued in 2011.
On the road the 500 is unremarkable to drive. The steering is light but reasonably accurate, while the compact dimensions make urban driving tremendously easy. However, on a twisting road or on the motorway the 500 never feels settled and there is noticeable body roll when cornering.
Inside, the cabin has the same retro look as the exterior, with a painted dashboard panel and big, circular speedometer. Unfortunately, while it looks good it's not very practical. The front seats are cramped for taller occupants and the back row is too small to be of any real use. The boot isn't very big either, at just 185 litres.
Fiat has constantly tweaked the 500 since its original launch in 2007, with the most significant changes in 2015. Externally the updated car has different headlights, tail lights and running lights, while the interior benefits from a new, user-friendly touchscreen infotainment system and a new dashboard layout. 
If you're looking for a sensible, practical town car, the Hyunndai i10 or Volkswagen Up are better choices since they are more spacious, better-equipped and more competent on the open road. But if you're style-conscious then there is no small car to match the Fiat 500 for image or personalisation. 
Read the full Fiat 500 Review
What MPG should you get from a Fiat 500?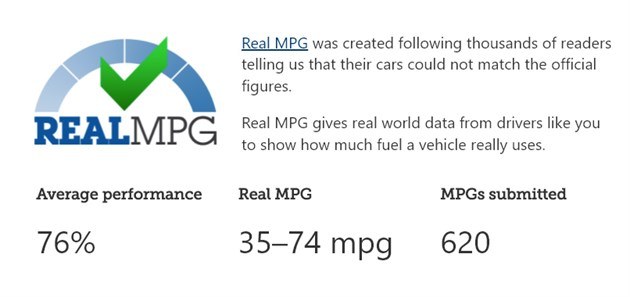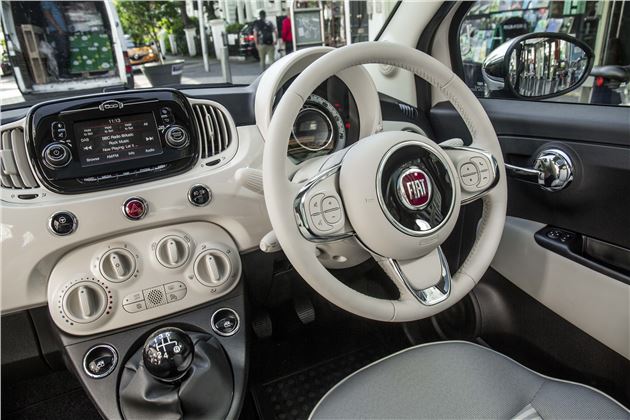 Fiat 500 interior
The Fiat 500's cute, retro styling continues inside the cabin, with a painted dashboard covering and a big round speedometer. It looks the part, but sadly it isn't very practical. The front seats provide a decent level of headroom but long-legged occupants will struggle for comfort, while the back row of seats is barely big enough for kids, let alone adults.
Storage in the cabin is limited, with a small and awkward glovebox and narrow door pockets, though the high-mounted gear lever does free up space for some little compartments between the front seats. The boot has a capacity of 185 litres, which isn't great, but shopping or small suitcases will fit without too much difficulty. Folding the rear seats frees up 474 litres, but the load area isn't well-shaped for bulky items like flat packs. 
Practicality might be limited, but customisation options certainly aren't. There is a huge variety of colours, sticker packs, wheel designs, upholstery fabrics and colours. There's so much variety that there is a Fiat 500 design to suit almost every taste imaginable - buyers can even pick the design of the key casing.
Earlier examples of the 500 are showing their age when it comes to technology, with basic-looking instruments and a simple, poor-quality audio system. Cars from 2015 are much more up to date and are offered with a digital instrument display, along with a user-friendly touchscreen system with navigation – but you need to choose a high trim level or tick options boxes to get them.
Fiat 500 specifications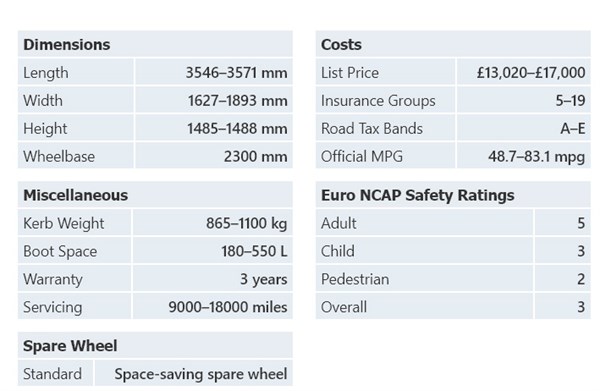 See all Fiat 500 specifications 
How much is a Fiat 500 worth?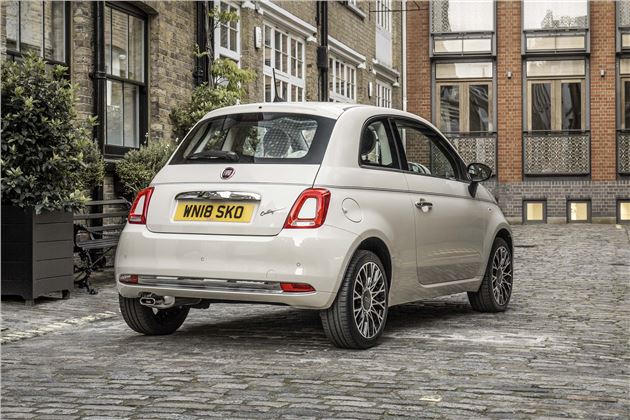 What's the Fiat 500 like to drive?
The Fiat 500 is available with a 1.2-litre petrol with 69PS, a 1.3-litre diesel with 95PS and a 0.9-litre TwinAir petrol with either 85PS or 105PS. The basic 1.2-litre petrol is fine around town, but it is an old engine that needs to be worked hard. Official economy is 60.1mpg and emissions are 110g/km. Additionally, a 1.4-litre petrol was offered until 2011. 
The 0.9 TwinAir is more responsive thanks to its turbocharger, plus it produces less than 100g/km of CO2 – but in real world driving it tends to fall quite a long way short of its official fuel economy figure. Even so, it's a fizzy, characterful engine that works well in the 500, whether in 85PS or 105PS form.
For those who cover longer distances or who spend a lot of time on faster roads, the well-proven 1.3-litre diesel is a good choice. It's the most frugal variant Fiat offers, with official economy of 83.1mpg and emissions of 89g/km, plus it's reasonably responsive and torquey, if a little coarse.
Those who want an automatic transmission are limited to the 0.9 and 1.2-litre petrol engines, paired to Dualogic transmissions. Unless you really need an automatic we'd recommend avoiding this gearbox though – it can be jerky when pulling away or when changing up or down through the gears.
Around town the Fiat 500 is very easy to drive. The controls are effortlessly light, while the compact size of the 500 makes three-point turns, multi-storey car parks and narrow streets easy. Sadly, the 500 isn't quite so good out of town. The suspension never really feels fully settled, particularly on uneven roads, while refinement could be better at motorway speeds.
Through corners the 500 isn't the best small car to drive. The steering is vague and the suspension doesn't provide particularly good body control at high speeds. Having said that, while it might not be as good as cars like the Volkswagen Up or Hyundai i10 it's not dreadful. If you tend to drive in town and occasionally need to make a longer trip it's fine.
Fiat 500 Owners' Reviews
What do owners think of the Fiat 500 (2008)? Check out our Owners' Reviews from people who live with the car day in, day out.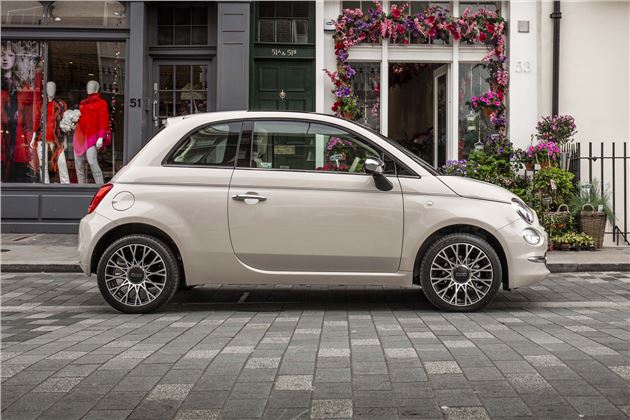 How much is Fiat 500 road tax?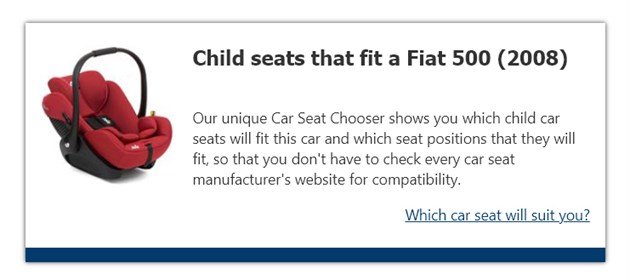 See rivals to the Fiat 500
5
The Kia Picanto is affordably-priced, well-equipped, surprisingly practical and great fun to drive, making it a better buy than its rivals from Peugeot, Citroen and Toyota and a strong alternative to the Volkswagen Up and...
5
The Up was one of the most important cars Volkswagen has launched in the last few years, replacing the unloved Fox city car and instead offering a well thought out and compact package that's economical, easy to drive and...
4
The Toyota Aygo X is the first Aygo ever that's an entirely solo effort for the Japanese brand. Its former partners in this area, Peugeot and Citroen, have decided not to follow up the closely related 108 and C1 with...
4
At face value, the Hyundai i10 sits at the higher end of city car prices, when compared models such as the Volkswagen Up, Toyota Aygo and Peugeot 108 . Mid-spec models with a couple of optional extras easily exceed £14,000....
4
Citroen has stuck to the friendly and cheeky approach for the second-generation model as it aims to differentiate its C1 from the now more aggressive Toyota Aygo and the Peugeot 108. As before, all three are part of a joint...
4
The original i10 proved a big hit for Hyundai, with its practical nature and excellent value for money ticking a lot of boxes for UK buyers. But Hyundai isn't a company to rest on its laurels and for this second generation...
Show more results

2021 Fiat 500 updated with new equipment levels and engines
The Fiat 500 family - consisting of the 500, 500X and 500L - is getting a refresh for 2021 with updated trim levels, exterior colours and interior designs. The updates coincide with the arrival of the all-new 500 Electric. Read more...
Electric Fiat 500 priced from £19,995
The all-electric new Fiat 500 will go on sale in December 2020 with prices from £19,995. Fiat's first electric car will be available with two different sizes of battery: 24kWh and 42kWh. Read more... 

Mild-hybrid Fiat 500 and Fiat Panda prices confirmed
UK pricing and specifications for mild-hybrid versions of the Fiat 500. The 500 starts at £12,665 while the Panda costs from £13,855, each powered by a three-cylinder 1.0-litre petrol engine producing 70PS. Read more...
Is the Fiat 500 ULEZ compliant?Is your vehicle subject to the ULEZ?
Ask HJ
Will a used Fiat 500 be reliable?
I'm looking for a new car as my last one was written off in an accident that wasn't my fault. I have a fairly low budget of £4000. My friend has offered to sell me her 2013 Fiat 500 with around 60,000 miles on it for £2000. I know it's a good deal, however, I'm worried about the age and mileage. Fiats don't have the best reputation either. Do you have any advice? Thanks.
Answered by Dan Powell
More Questions