Tales of Arise: more anticipated than Final Fantasy 16 and Breath of the Wild 2, the ranking of Famitsu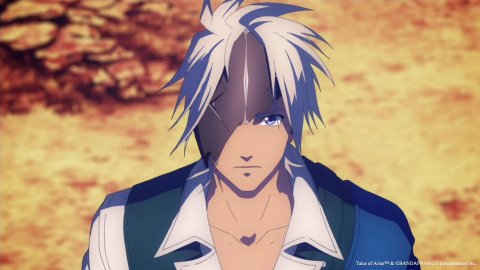 Tales of Arise
Famitsu has published the ranking of the most anticipated games by Japanese readers. We can find that Tales of Arise is more anticipated than Final Fantasy 16 and
The Legend of Zelda
Breath of the Wild 2 (unofficial name).
Here is the complete Famitsu ranking:
[
PS4
] Tales of Arise - 541 votes [
PS5
] Final Fantasy XVI - 528 votes [NSW] Zelda: Breath of the Wild 2 - 419 votes [NSW] Bayonetta 3 - 410 votes [NSW] Pokémon Shining Diamond / Shining Pearl - 355 votes [NSW] Shin Megmai Tensei V - 348 votes [NSW] Ushiro - 217 votes [NSW] Splatoon 3 - 204 votes [PS5] Gran Turismo 7 - 180 votes [NSW] Zelda:
Skyward Sword HD
- 173 votes [NSW]
Monster Hunter Stories 2
: Wings of Ruin - 167 votes [PS5] Tales of Arise - 164 votes [PS5] Pragmata - 161 votes [PS4] Elden Ring - 154 votes [NSW] Pokémon Legends: Arceus - 146 votes [PS4 ] Lost Judgment - 143 votes [NSW] Project Triangle Strategy - 141 votes [PS4] The Legend of Heroes: Kuro no Kiseki - 117 votes [PS4] Tsukihime: A Piece of Blue Glass Moon - 114 votes [PS4] Anonymous; Code - 90 votes [PS4] Demon Slayer:
Kimetsu no Yaiba
- Hinokami Keppuutan - 88 votes [PS4] Senran Nin Nin Ninja Taisen Neptune: Shoujo-tachi no Kyouen - 85 votes [NSW] Tsukihime: A Piece of Blue Glass Moon - 82 votes [NSW] The Great Ace Attorney Chronicles - 72 votes [PS5 ] Utawarerumono: Zan 2 - 71 votes [PS4]
Far Cry 6
- 69 votes [NSW] NEO: The World Ends with You - 67 votes [PS4] Granblue Fantasy Relink - 66 votes [NSW] Crayon Shin-chan: Ora to Hakase no Natsuyasumi - Owaranai Nanokakan no Tabi - 64 votes [PS5] Lost Judgment - 61 votes
Tales of Arise The ranking also includes great games such as the remakes of Pokémon Diamond and Pearl, but also the long-awaited Bayonetta 3 which continues not to show itself. Interestingly, however, Pokémon Arceus Legends got far fewer votes than the two remakes. Obviously the ranking is full of Japanese games, but there is also a Western name: Far Cry 6.
Speaking of Tales of Arise: here are the images that anticipate the anime sequences that will open the game.
Source Have you noticed any errors?
---
Tales of Arise Animated Opening and Theme Revealed
In a recent official stream, the development team for Bandai Namco's Tales of Arise revealed the RPG's opening and official theme. It  features Alphen, Shionne and other party members along with important NPCs revealed till now (including the mysterious swordsman that hounds him). Check it out below.
Tales of Arise is the story of Dahna and Rena, two worlds that have been at odds due to the latter subjugating the former. Alphen hails from Dahna but has no memories (and for some reason, can feel no pain). He soon encounters Shionne, a native of Rena who hurts anyone that touches her and can utilize Astral Artes. The two begin their journey together, battling injustice while also getting to know each other.
Combat-wise, Tales of Arise looks to revamp the series' formula, introducing elements like Counter Edge and Boost Strike to spice up battles. Slated to release on September 10th, it's currently in development for Xbox Series X/S, Xbox One, PS4, PS5 and PC. Stay tuned for more details in the meantime.