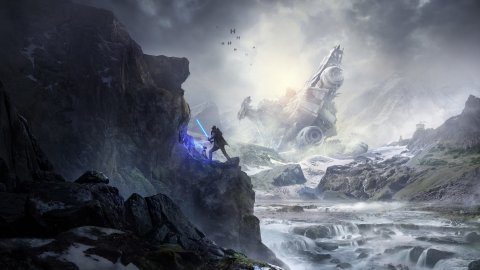 We still don't know what Respawn Entertainment
is working on
besides the well-known titles, but it could be a single player adventure, since this definition is used precisely in a tweet from Mohammad Alavi, creative director of the EA team.
In previously, it was revealed that only 1-2 people are working on Titanfall, while all of Respawn is on Apex Legends, but apparently there are other things at stake within the team as well. Last month, some job announcements hinted at the possibility of a multiplayer with GaaS elements, given that there was talk of a platform destined to last over time, but these new announcements speak of something profoundly different.
Second As reported clearly by Alavi, Respawn Entertainment is working on "an entirely new single player adventure", within a smaller team within the EA studio. The fact that we are talking about a "brand new" game, literally, can suggest a new intellectual property, or in any case a game that may not be a direct sequel to some already known series, but the expression can be used generically for any new title, so it's not clear what it refers to.
In any case, among the open positions and looking for new hires there are Lead Technical Game Designer, Senior Technical Game Designer, Senior Combat Designer and Senior Level Designer, which suggests a single player action adventure with combat, a category that embraces a wide range of different gaming experiences and could marry with
Star Wars Jedi
: Fallen Order 2, although this project is probably something else. We will keep an eye on this, waiting to find out what it is.
Source Have you noticed any errors?